A month ago, I published a test of a worm drive that is going to do the most critical job – steering the rudder.
The motor made over 3 million cycles under decent load until it failed last week. You can see in the picture that the worm gear is completely worn off.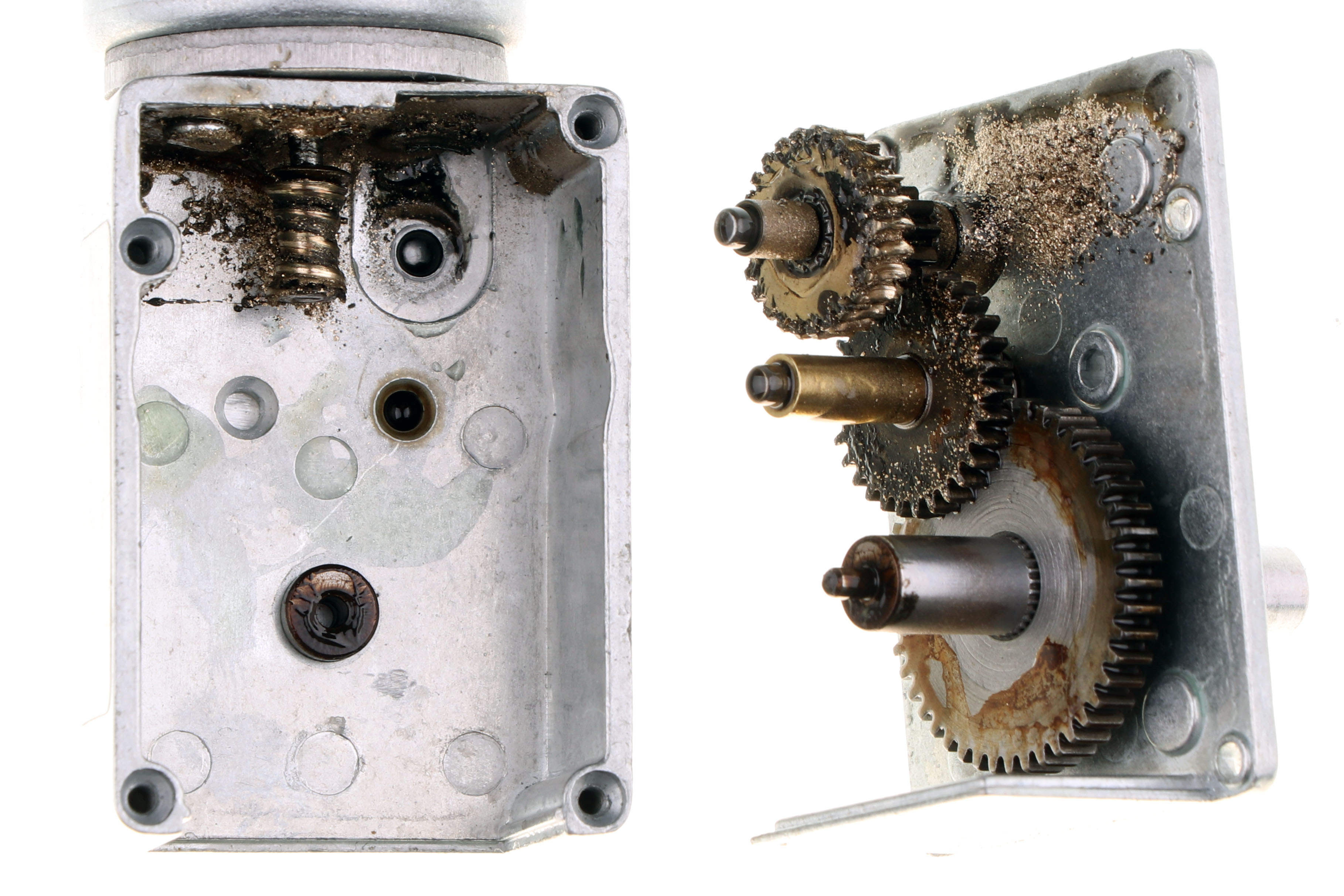 The motor is dead after 3 million cycles. R.I.P.
3 million cycles means about 7-9 months of continuous operation in the ocean. Crossing the Atlantic won't take longer than 3 months and the $25 motor can be easily replaced after each attempt. Such a life span is comparable to industrial servos that cost 30-100 times more. The life span can be increased even further by adding extra lubricant into the gearbox or by improving the navigation algorithm to steer less frequently. For example, if the boat corrects its heading every 5-10 seconds on average, it can function for over an year or two.
Another great news is that my work has inspired a team from UK to try this steering system (worm drive + EMS22 encoder) on their ocean-crossing boat. Openness for the win!