The same process from building the molds to resin infusion was repeated to make a strong and lightweight sailwing.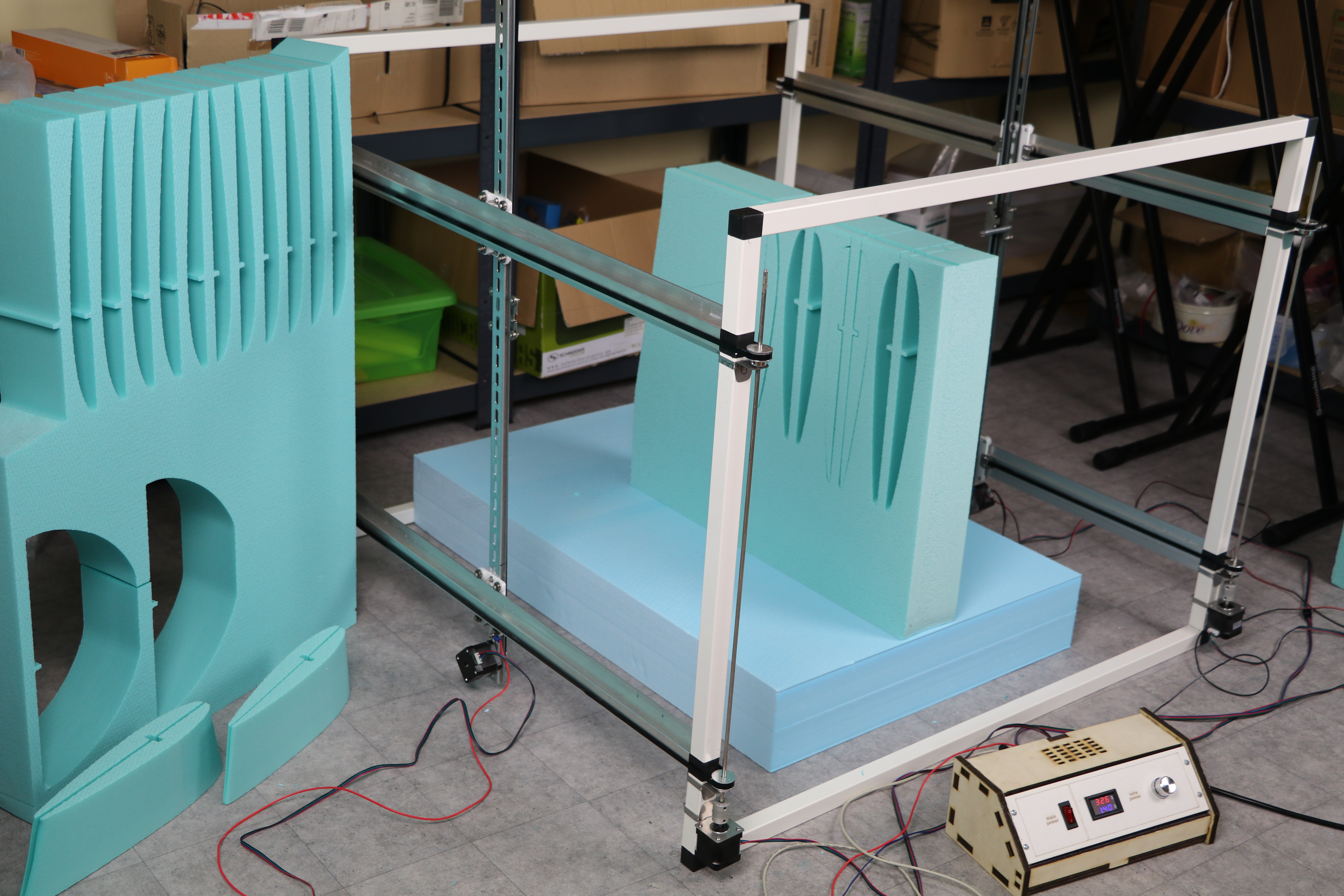 Building foam plugs using a CNC foam cutter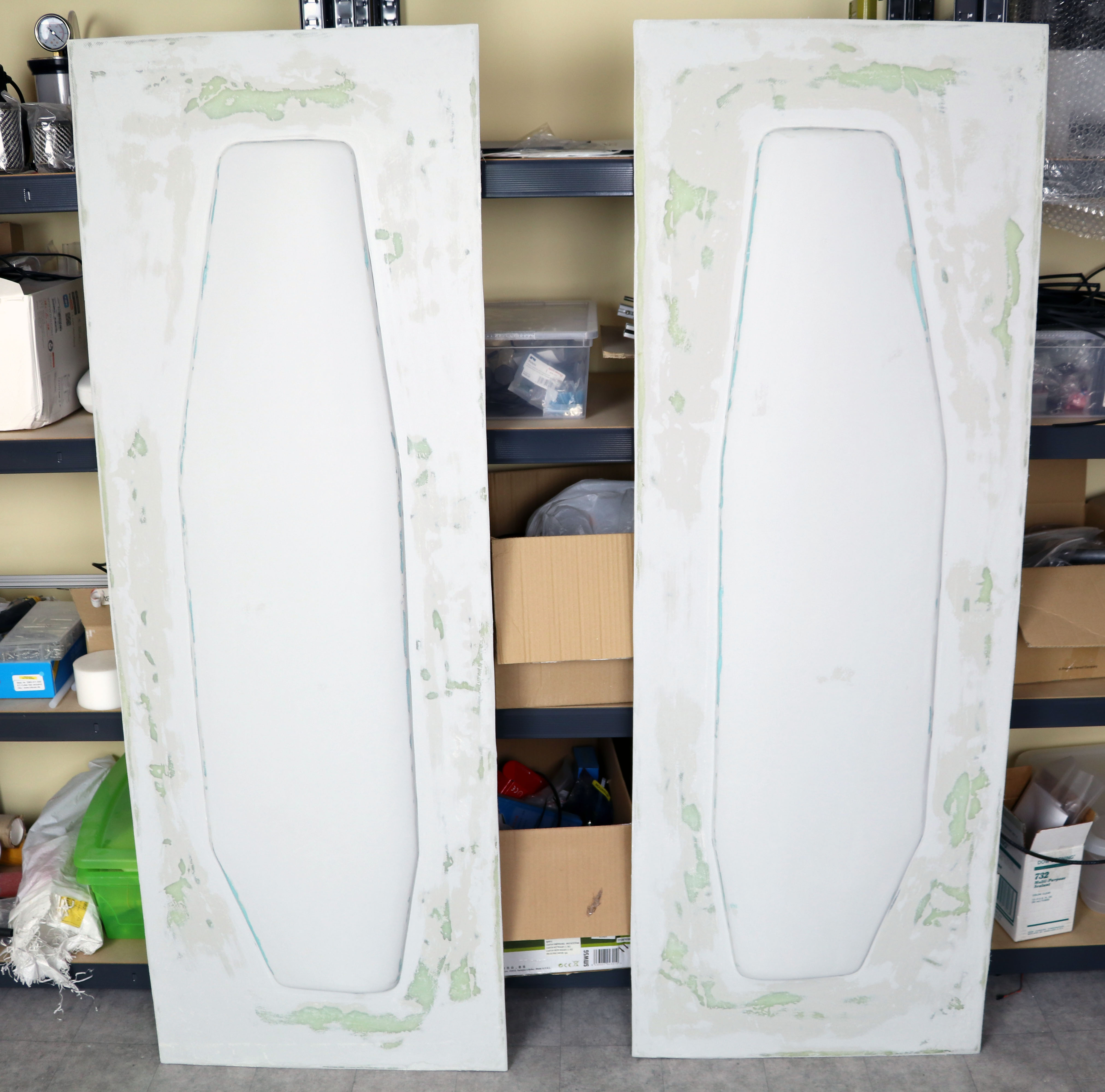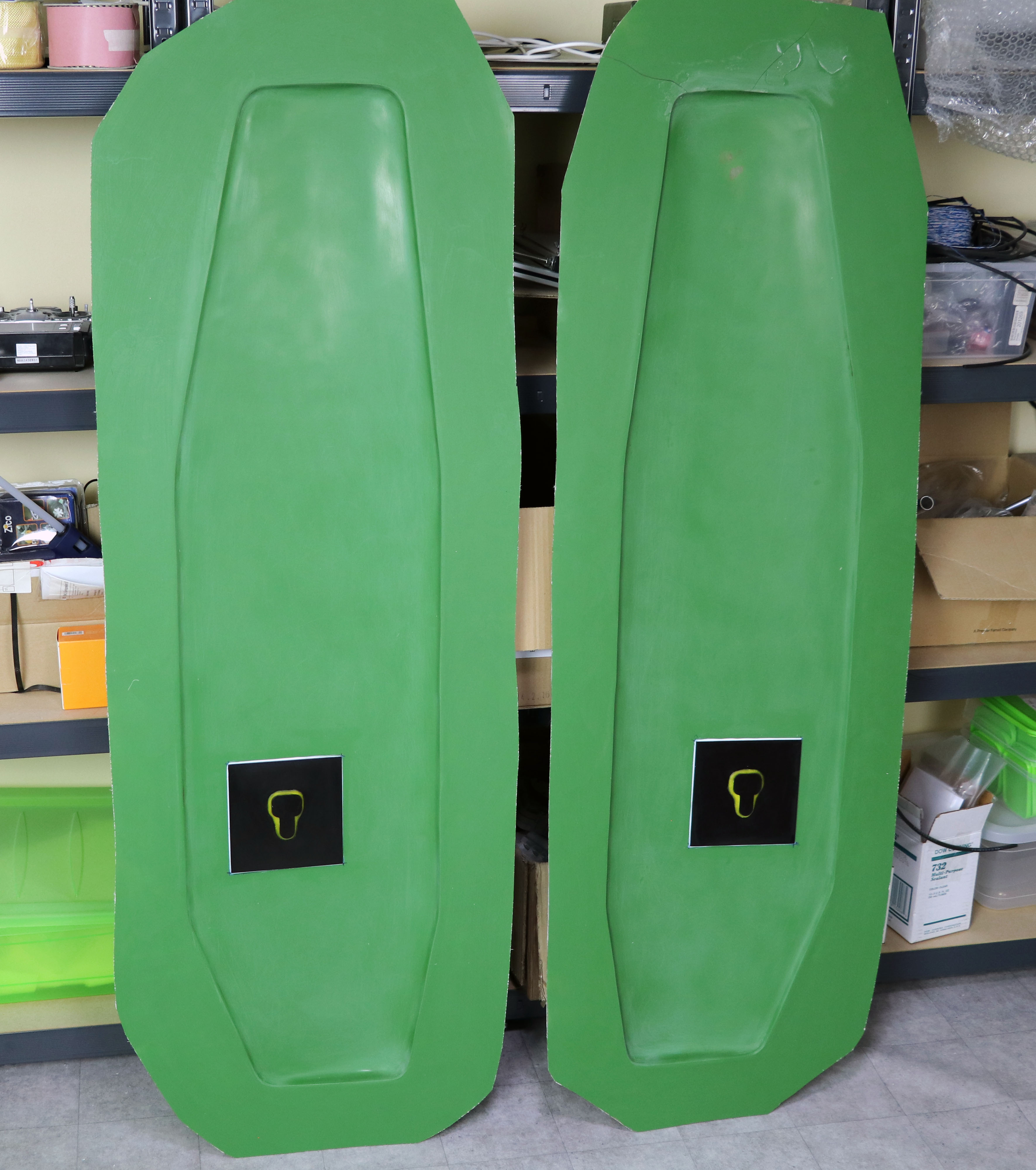 The molds released from the plugs
Those black plastic sheets you see on the molds will form cavities on the final parts. The cavities will be fitted with small solar panels that will provide power for the actuator.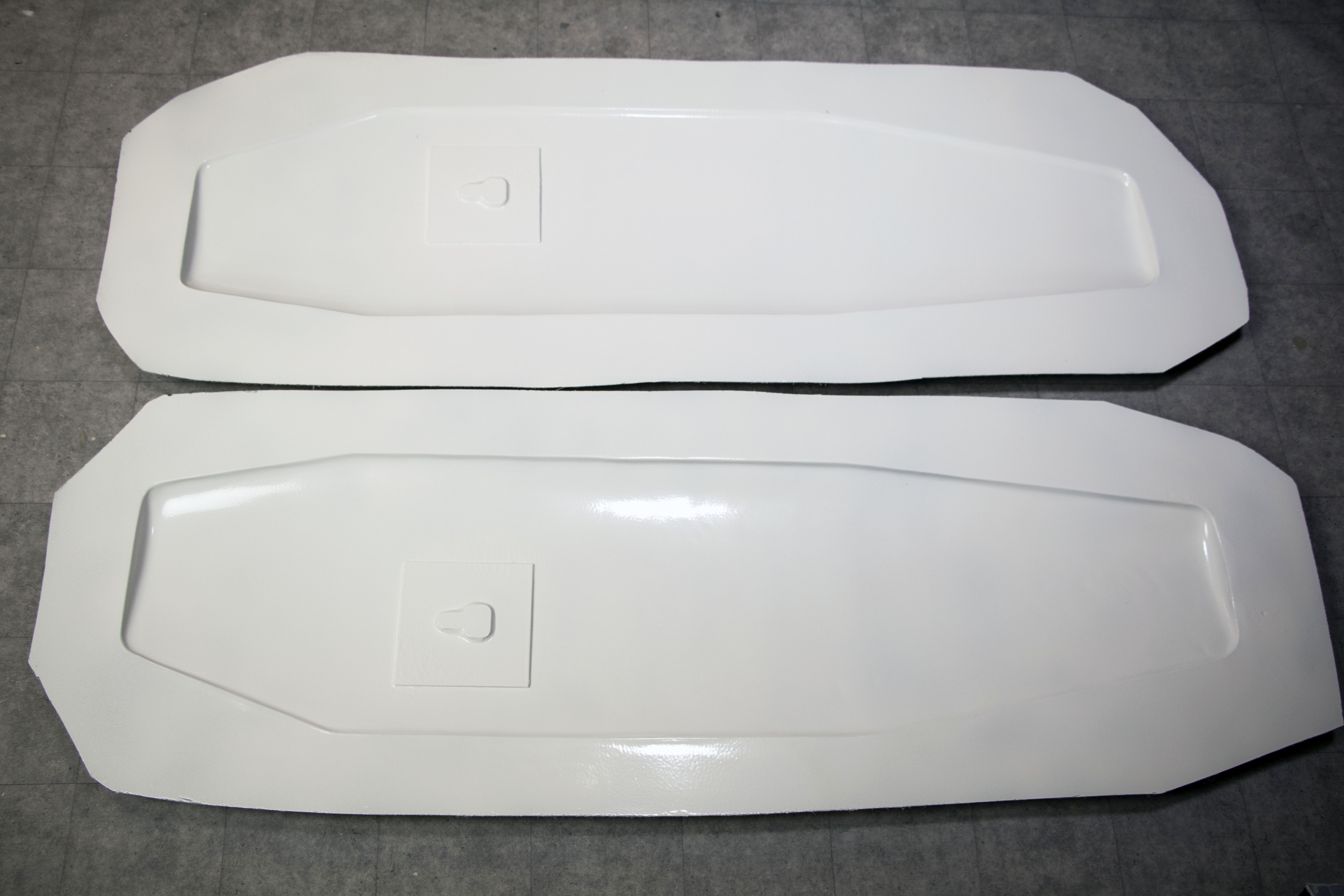 The molds covered with a white gelcoat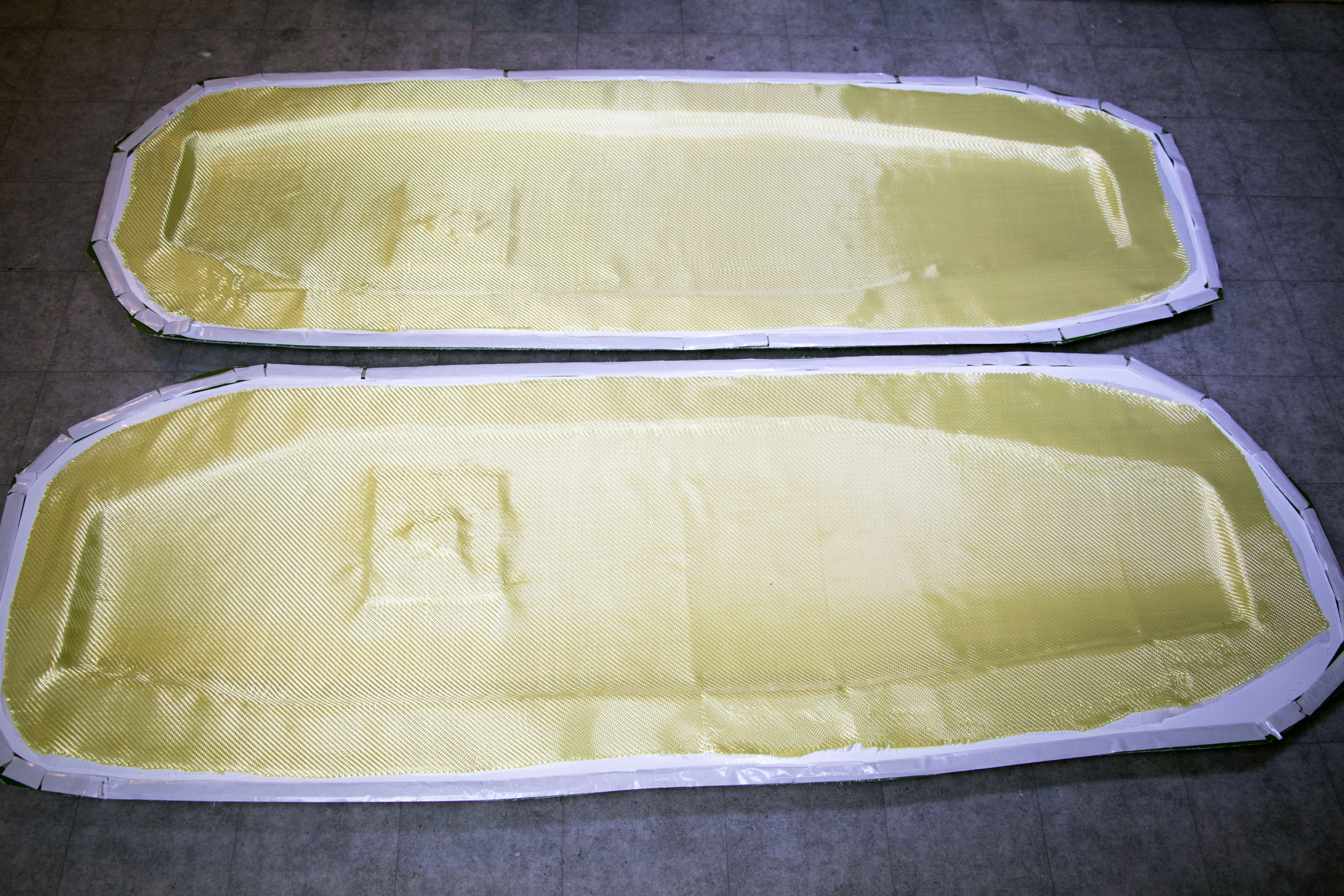 The first two layers are lightweight fiberglass and Kevlar.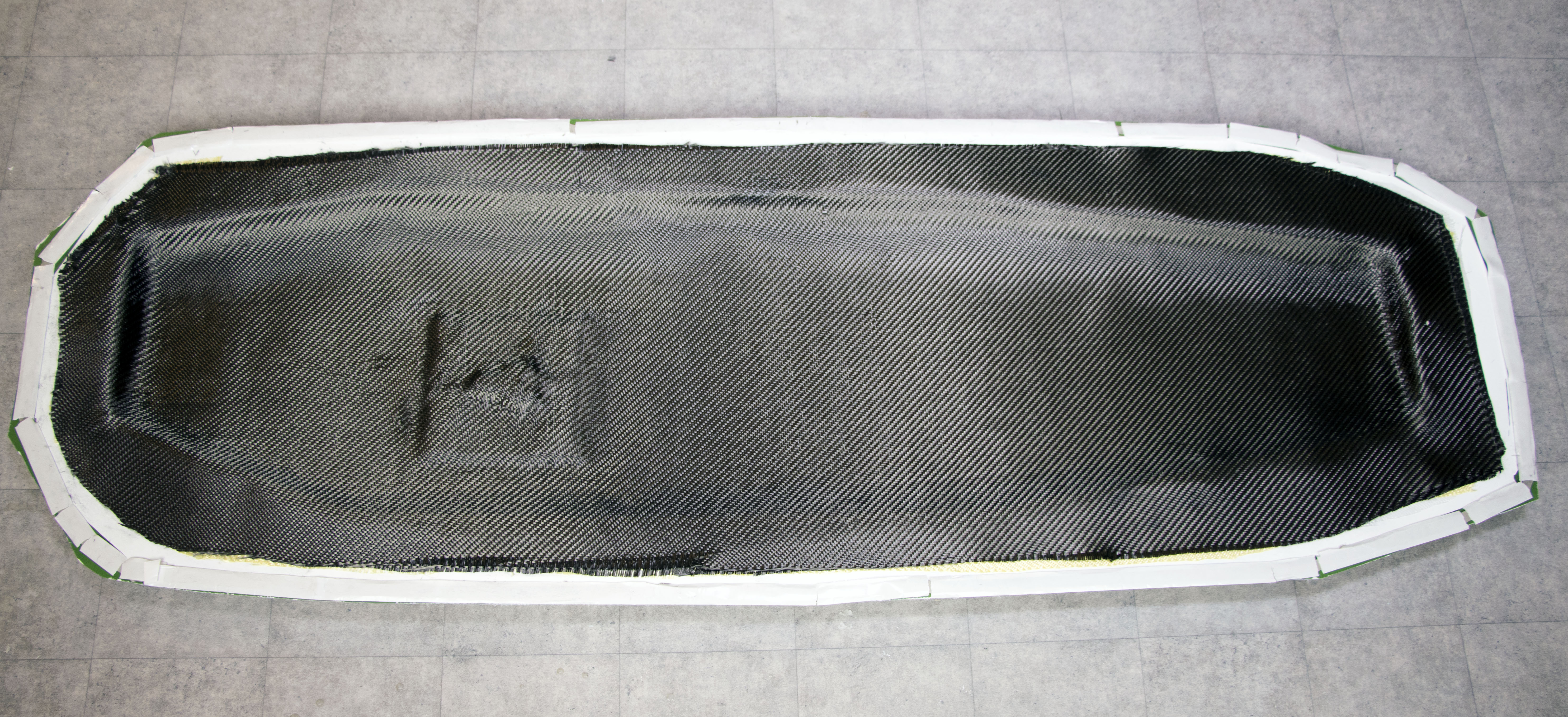 A few layers of carbon fiber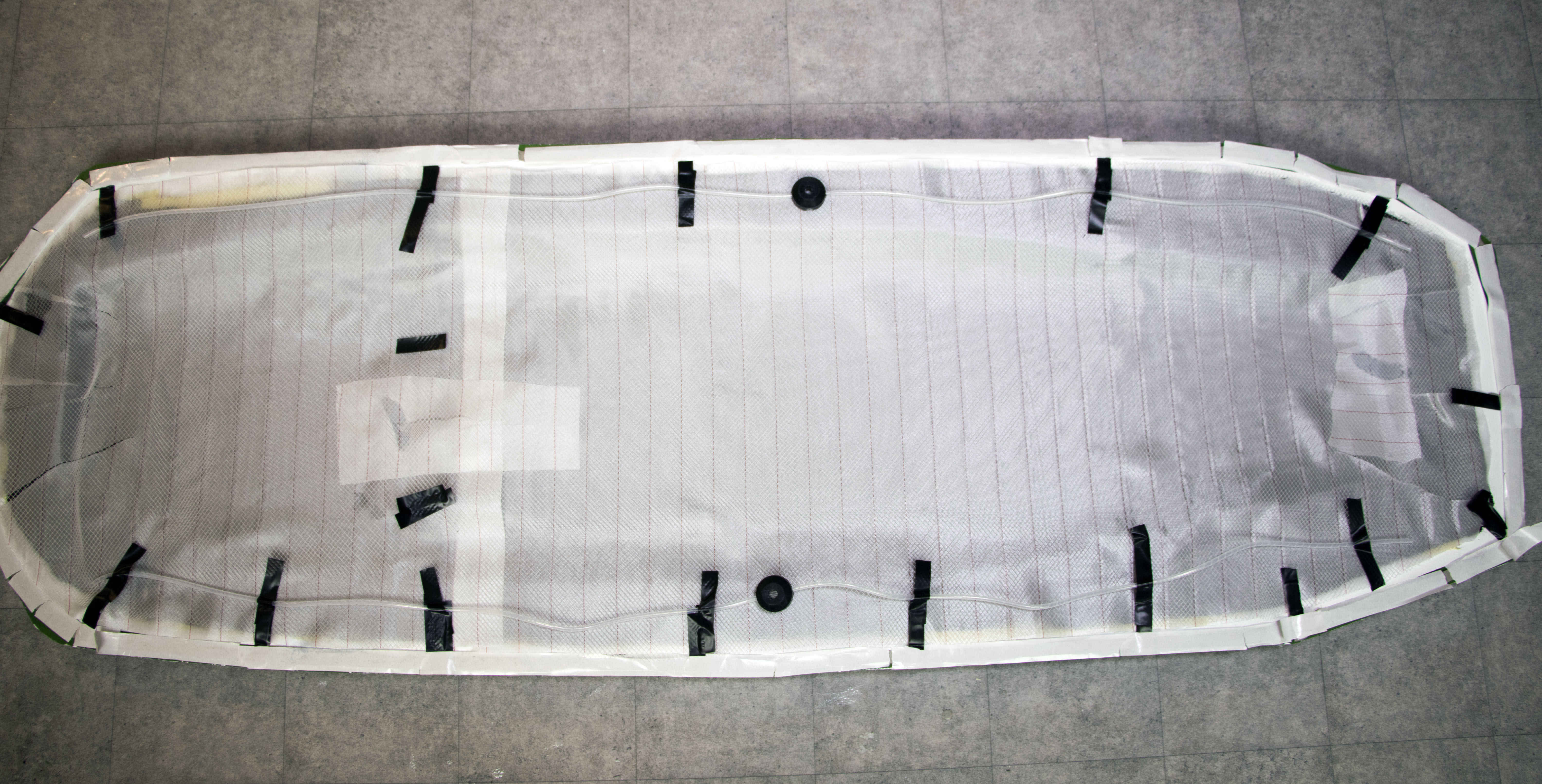 The final layers will be removed after resin infusion. There is an infusion mesh and infusion spiral that will help propagate the resin through the fabric.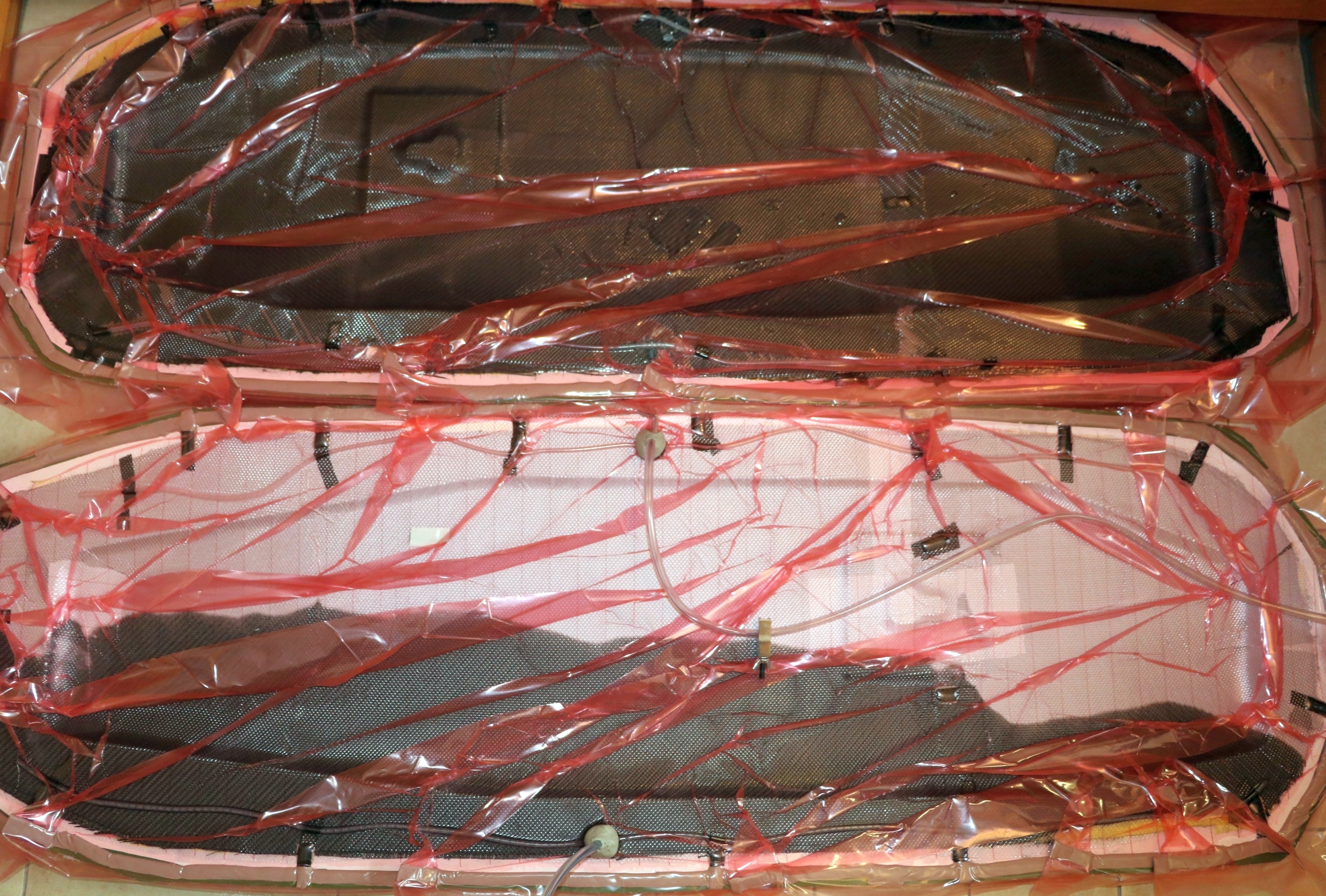 The resin propagates through the fabric under vacuum. The part on the top is already infused.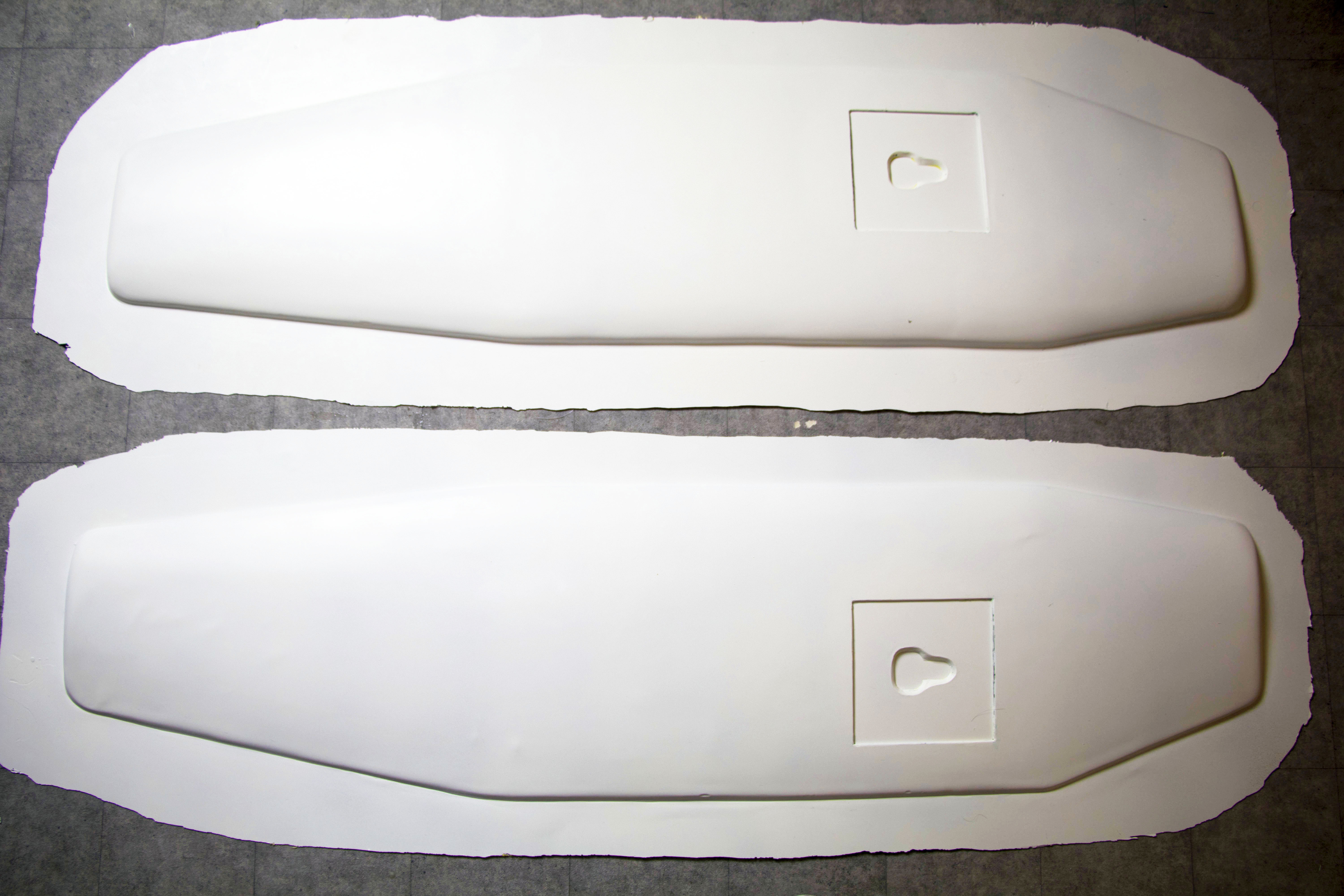 Both parts are released from the molds and are ready to be trimmed.