This is a small-scale model of the boat. It has been built to test and tweak the concept before spending a lot more time building the bigger boat for extreme ocean conditions. It also makes software development pretty easy. I've got plenty of new design ideas while testing. The first tests went really good, but the boat still has some issues when sailing upwind or "tacking" − sometimes it can't turn when pointing against a strong wind and current. Something needs to be improved here.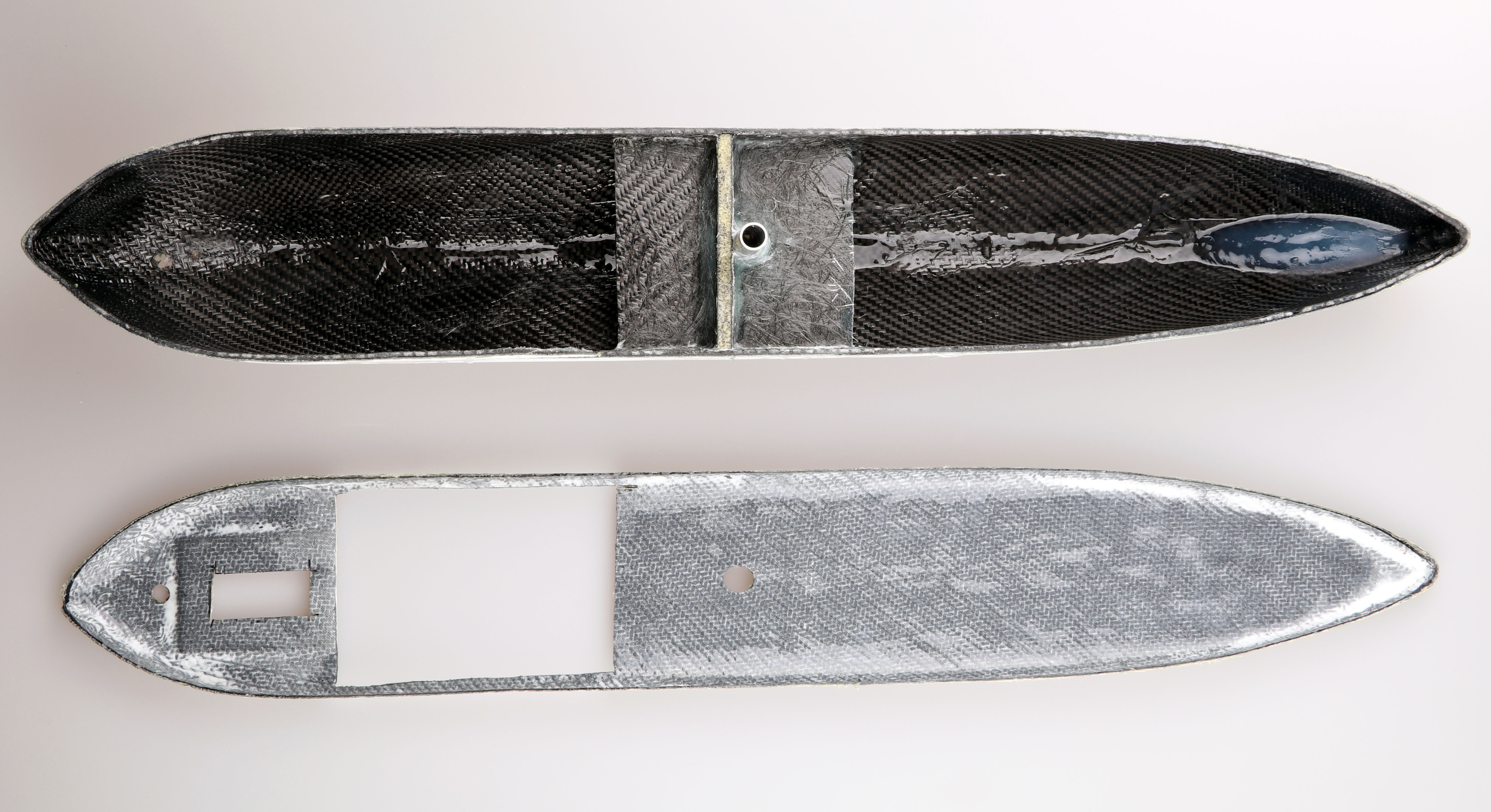 Different techniques were evaluated to build these two carbon fiber parts. I will give more details when building the ocean-going boat.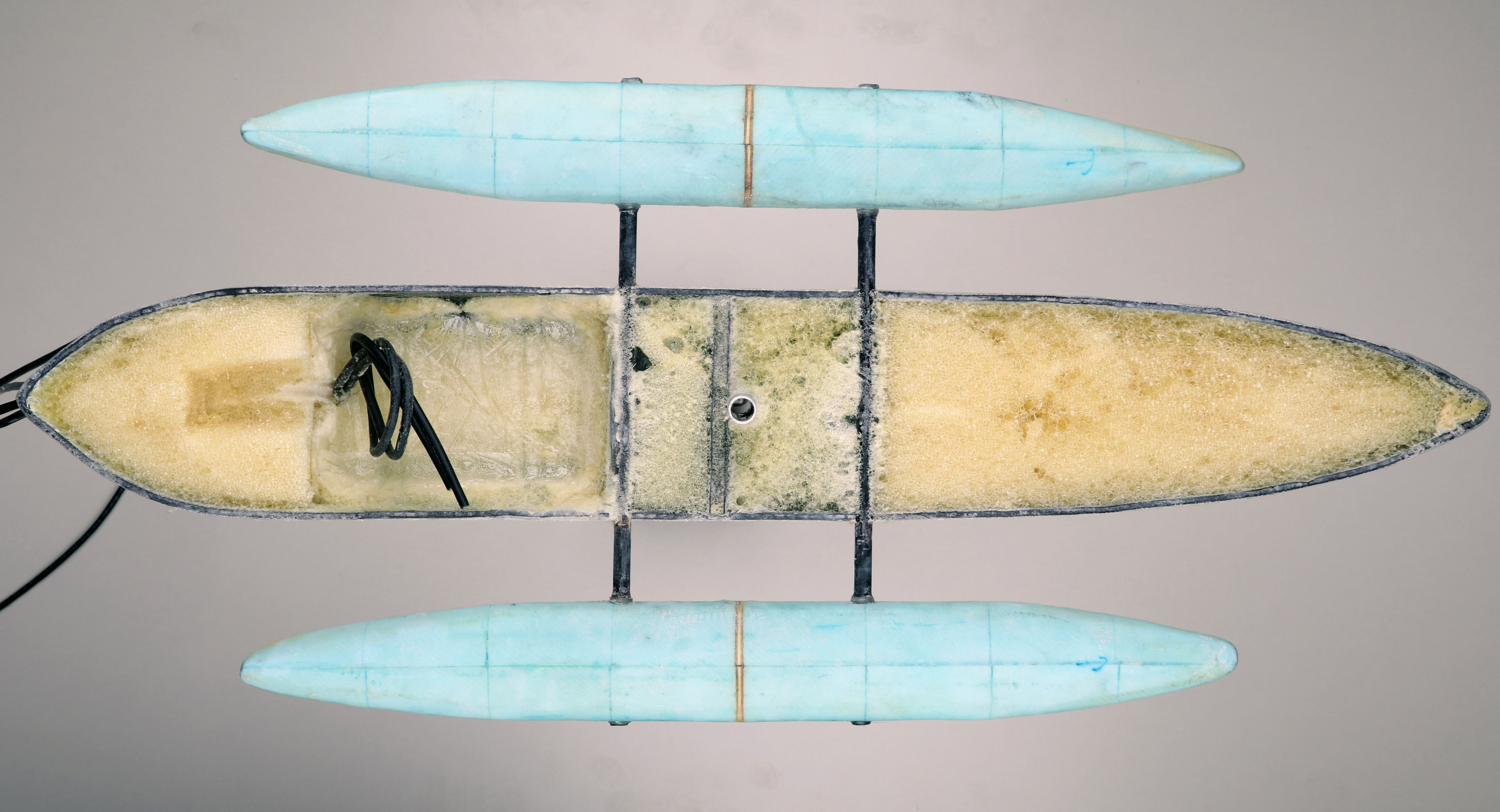 The hull has been filled with a closed-cell polyurethane foam. The side floats were made from XPS foam wrapped with fiberglass.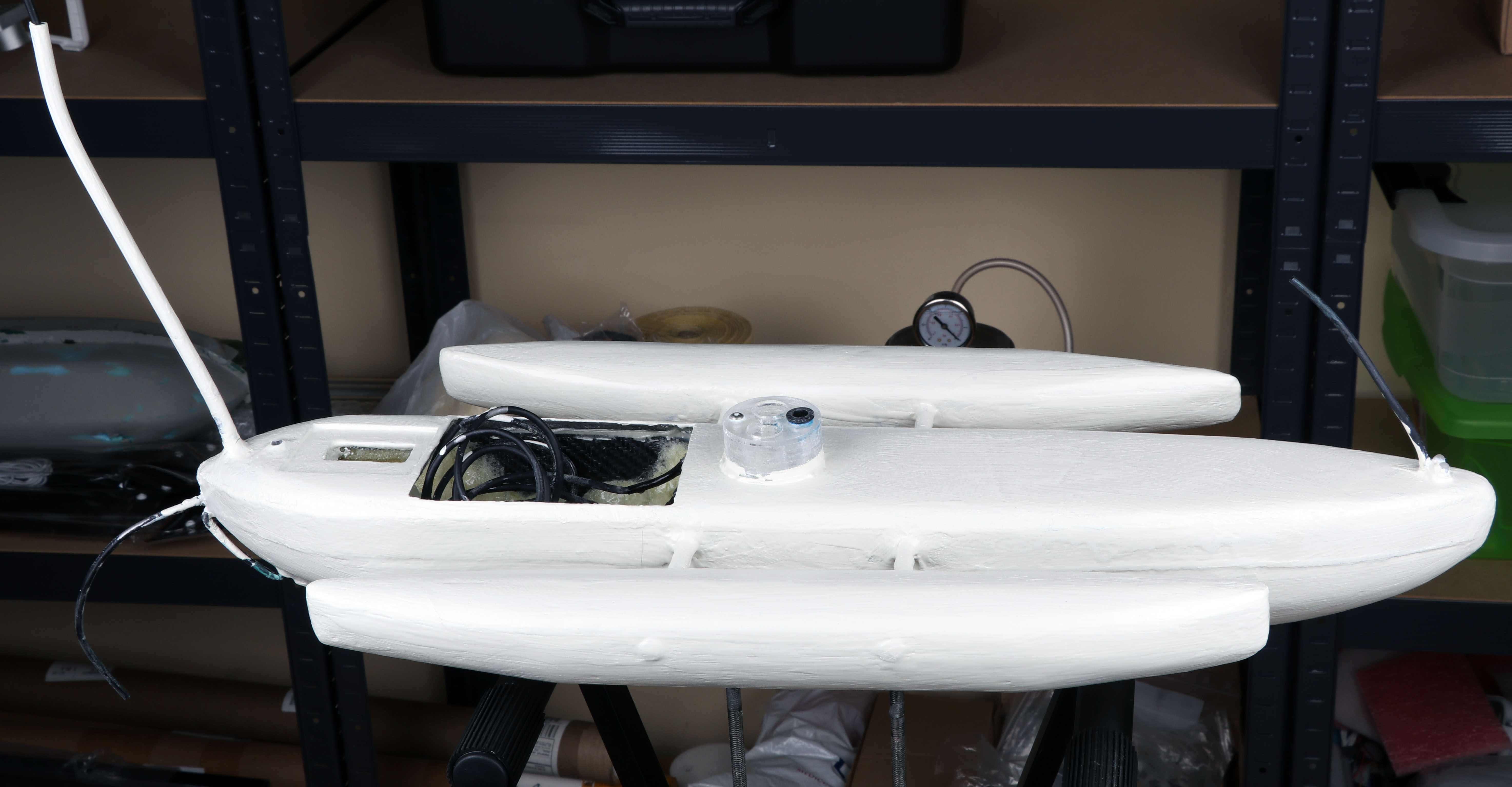 The two parts of the hull were joined using a Kevlar tape and painted with a special antifouling paint. This kind of paint doesn't give as smooth finish as a gelcoat or normal paint, but it prevents subaquatic organisms from attaching to the hull.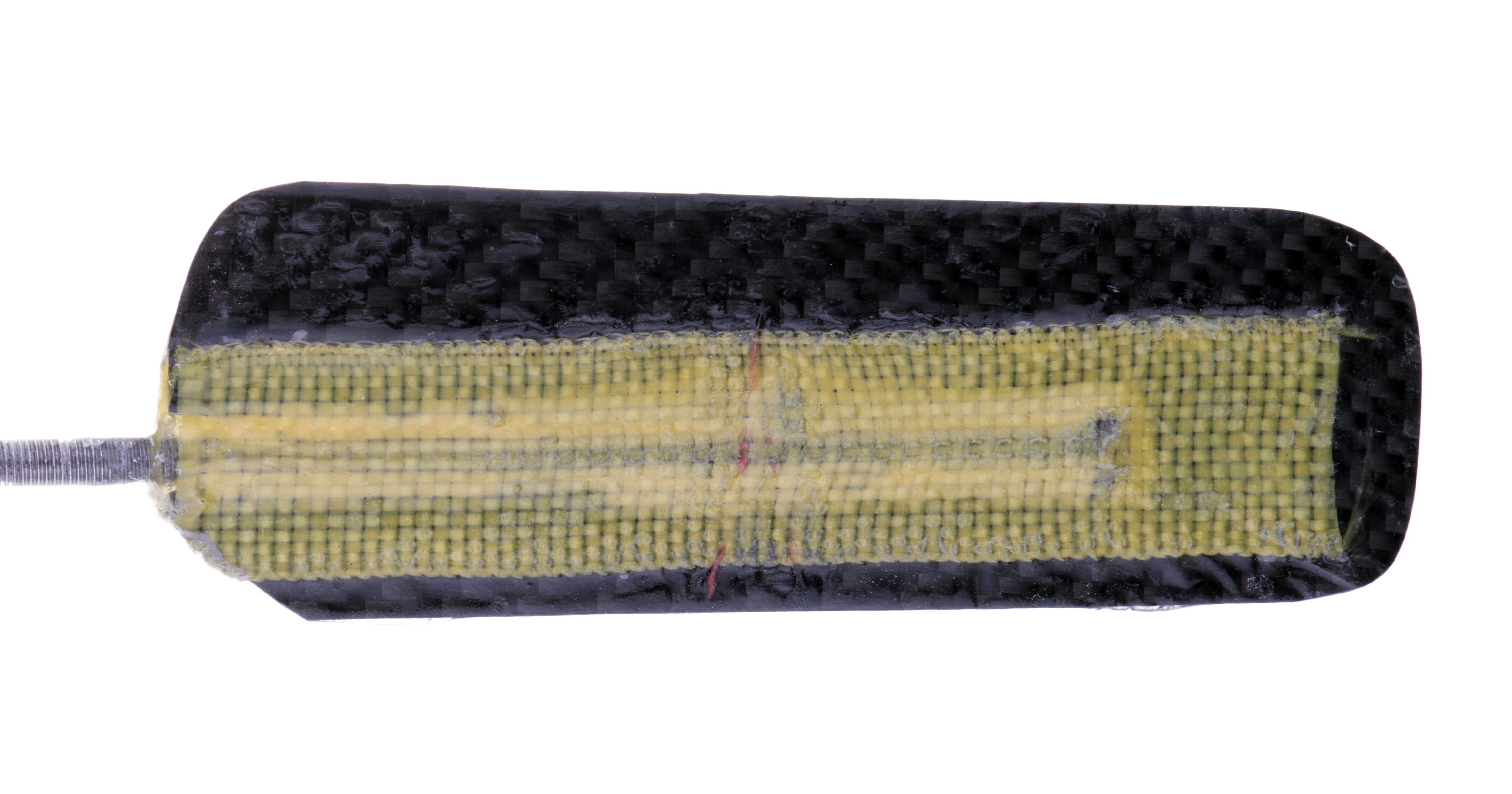 The rudder is made from carbon fiber, Kevlar and a steel rod.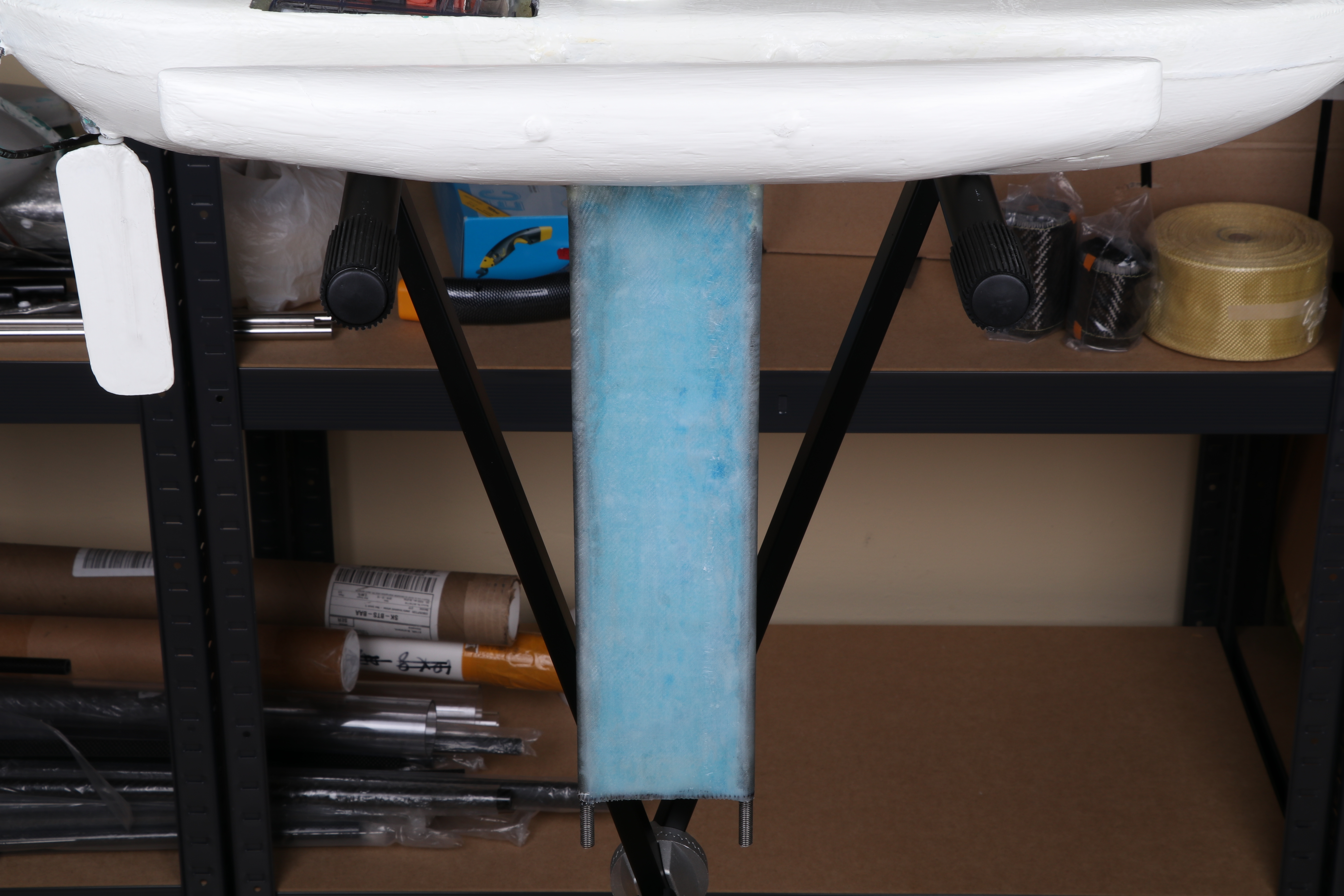 The keel is made from two threaded rods and a foam wrapped with fiberglass. Finally, the foam was dissolved with acetone to decrease buoyancy.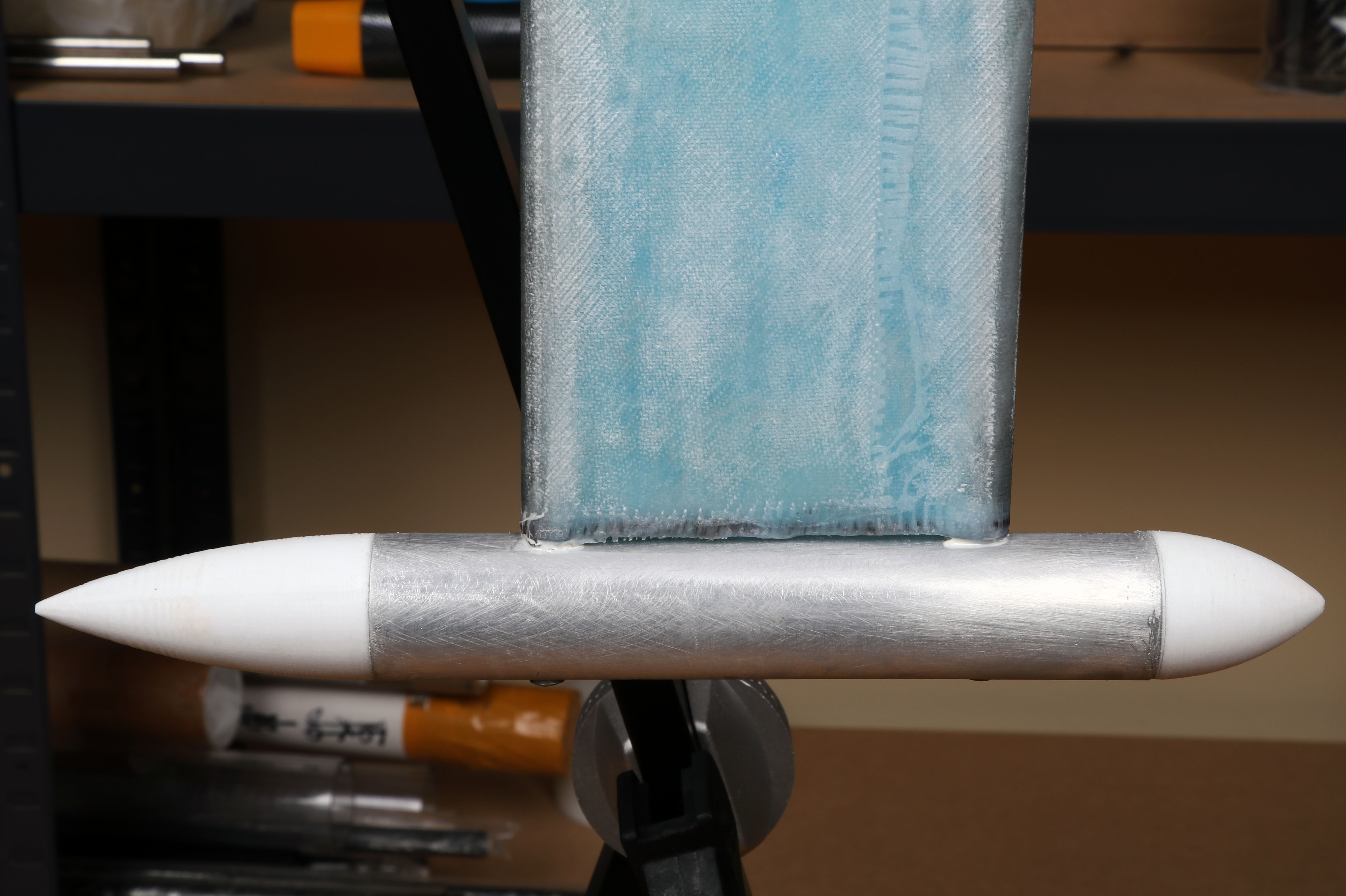 The "bulb" is made from aluminum tube filled with lead and two 3D-printed plastic parts.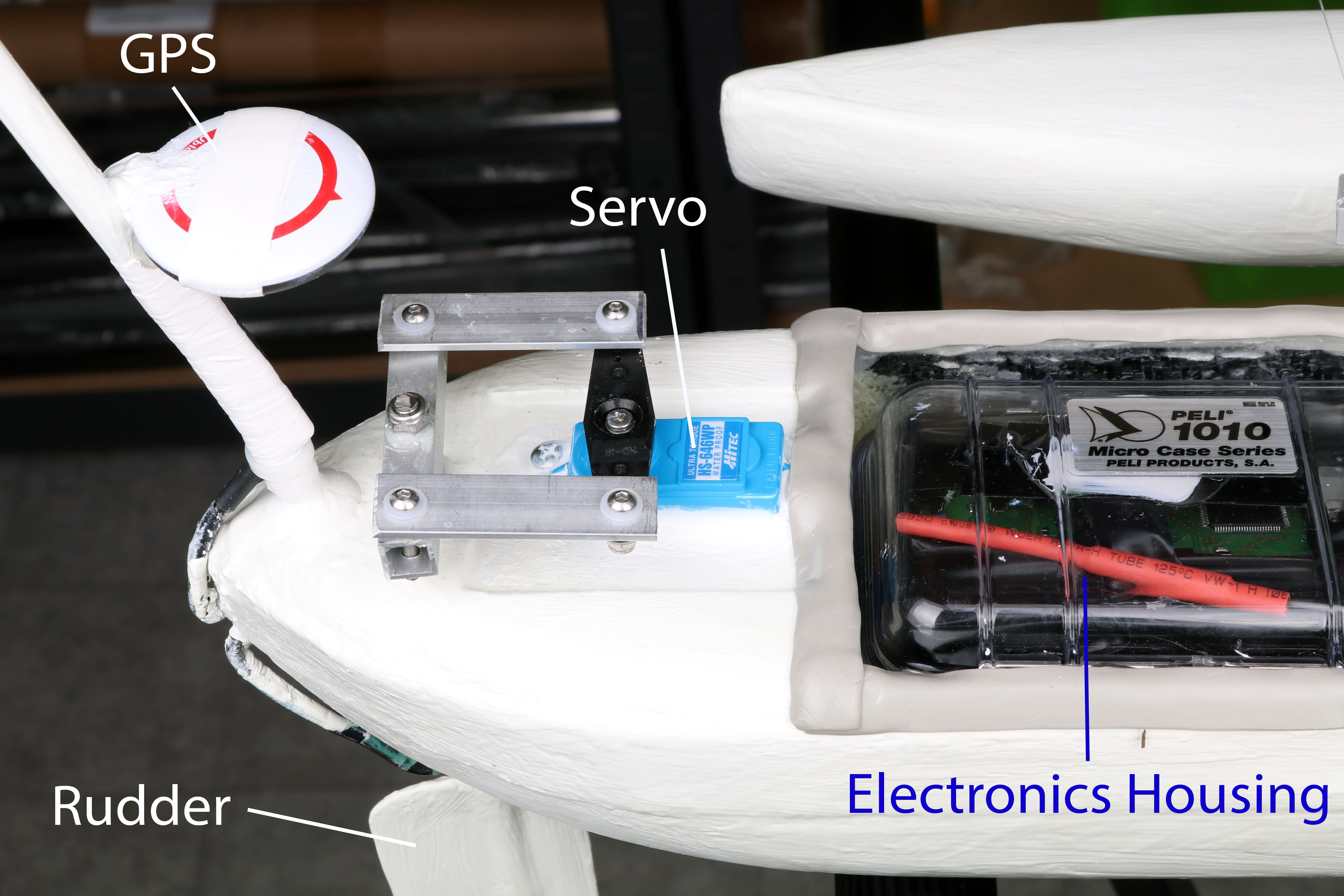 Waterproof servo and the electronics housing