This is the last carbon fiber part made by resin infusion. The keel has to be exceptionally strong as it will carry the heaviest part of the boat – the lead bulb.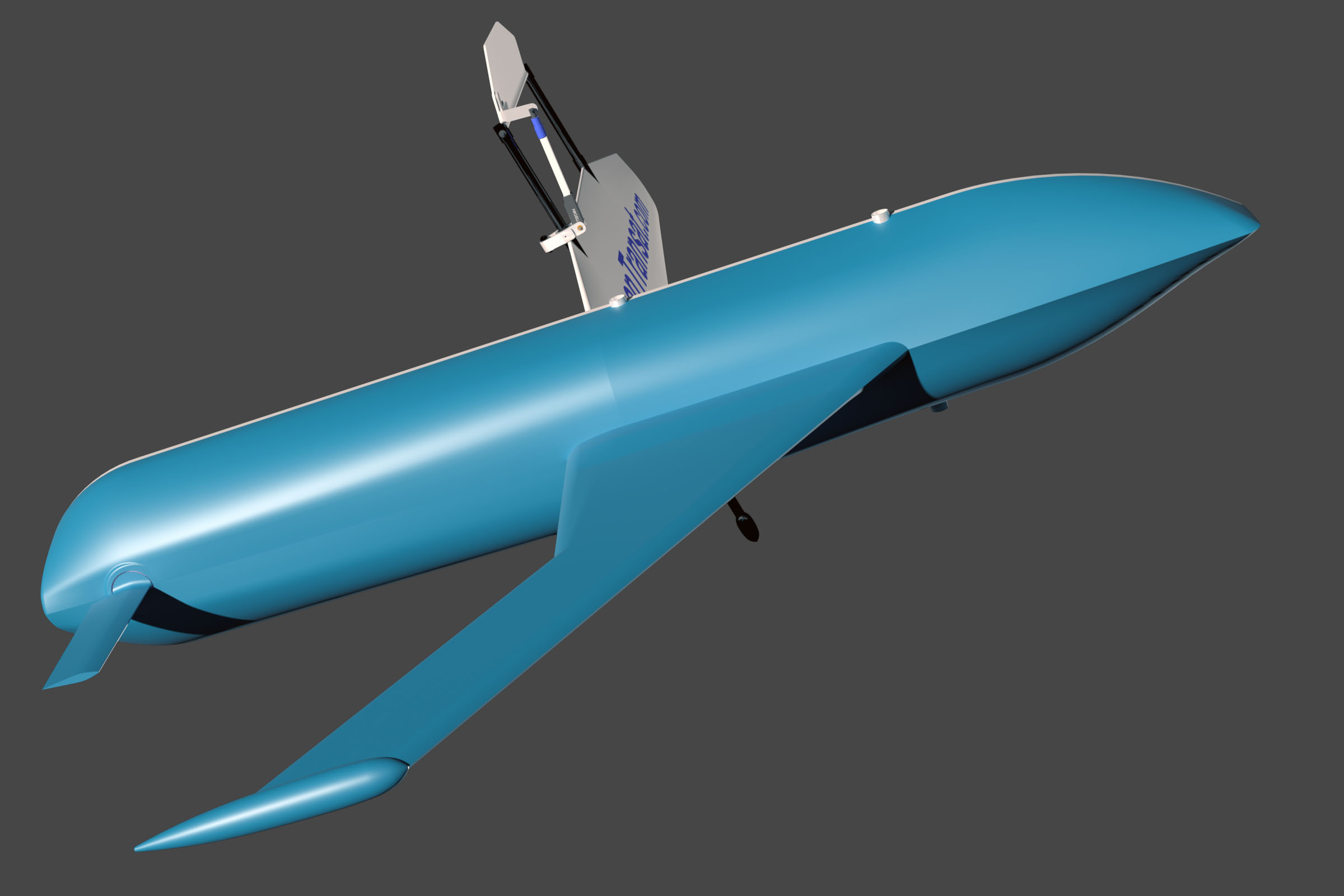 Just a reminder how the keel will look like. It's swept back to prevent catching debris.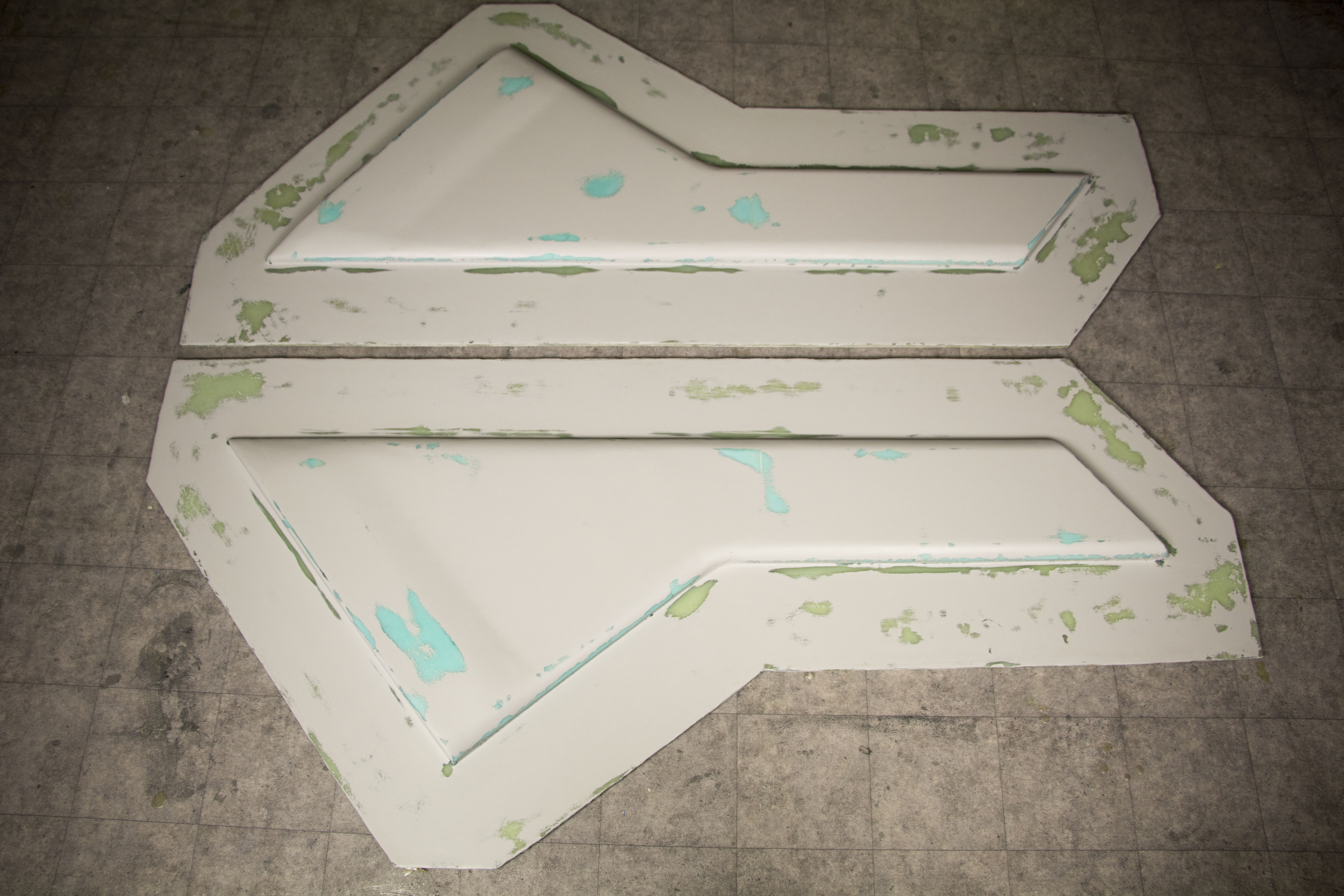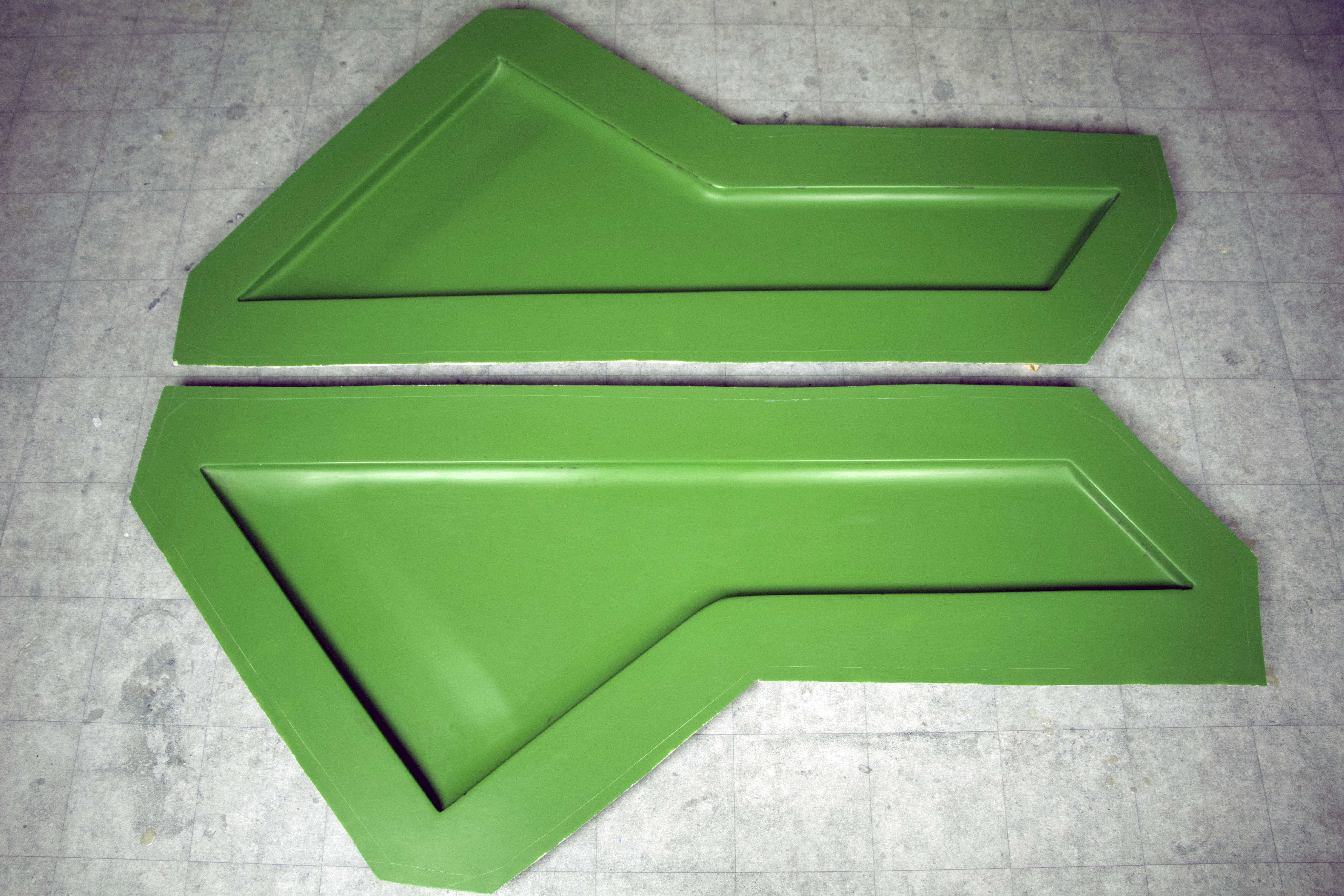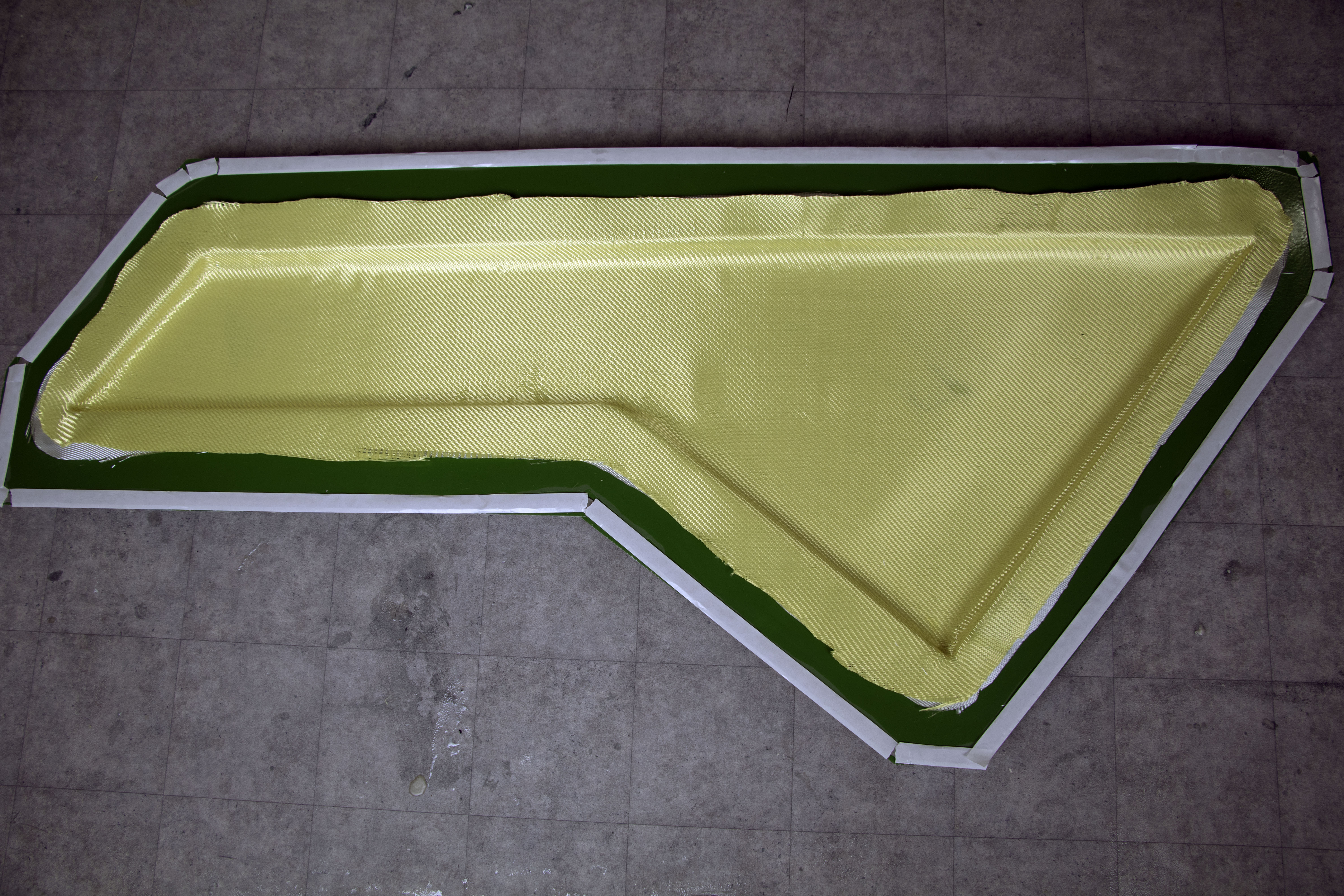 The first layers are fiberglass and Kevlar.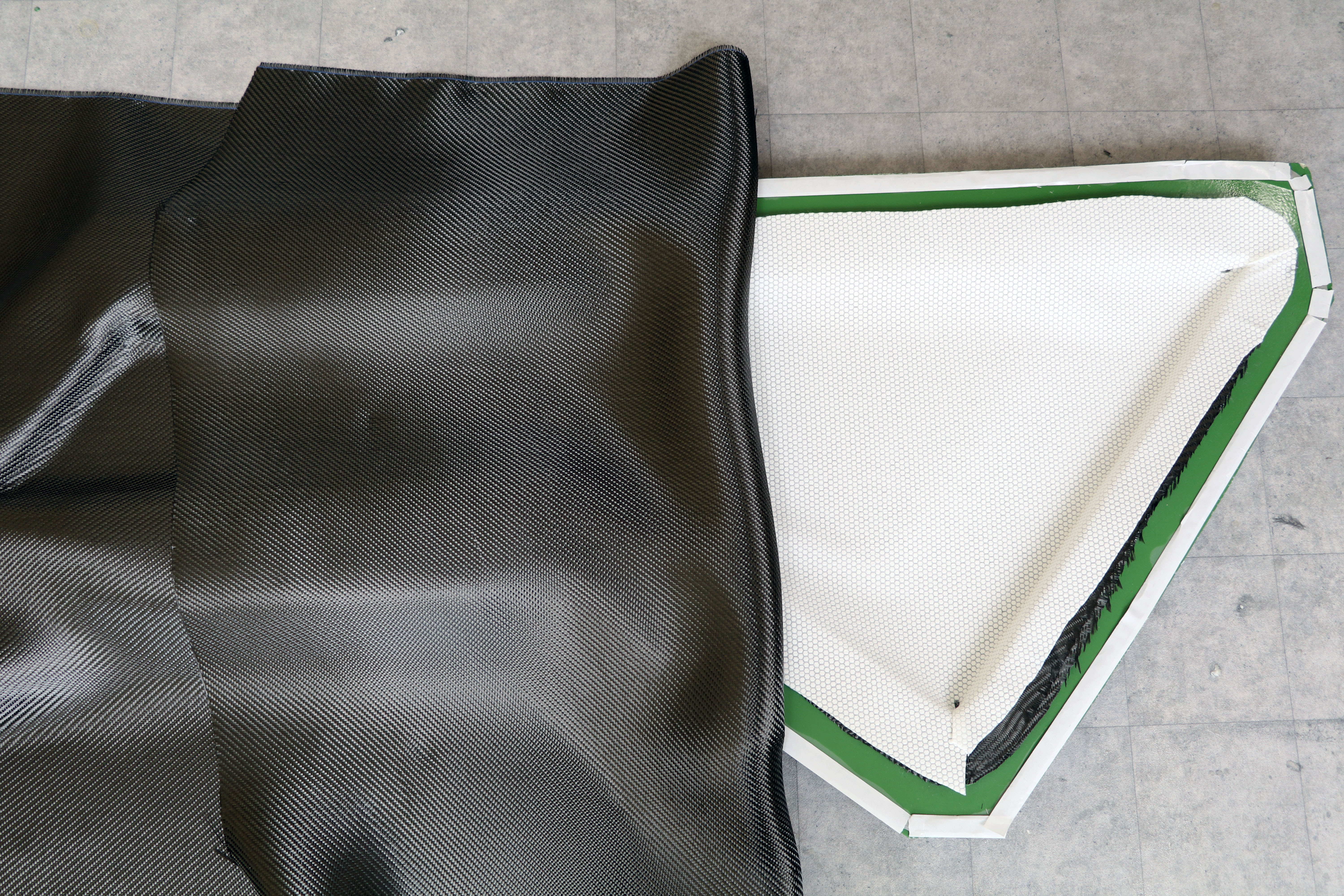 The foam core is sandwiched between carbon fiber layers.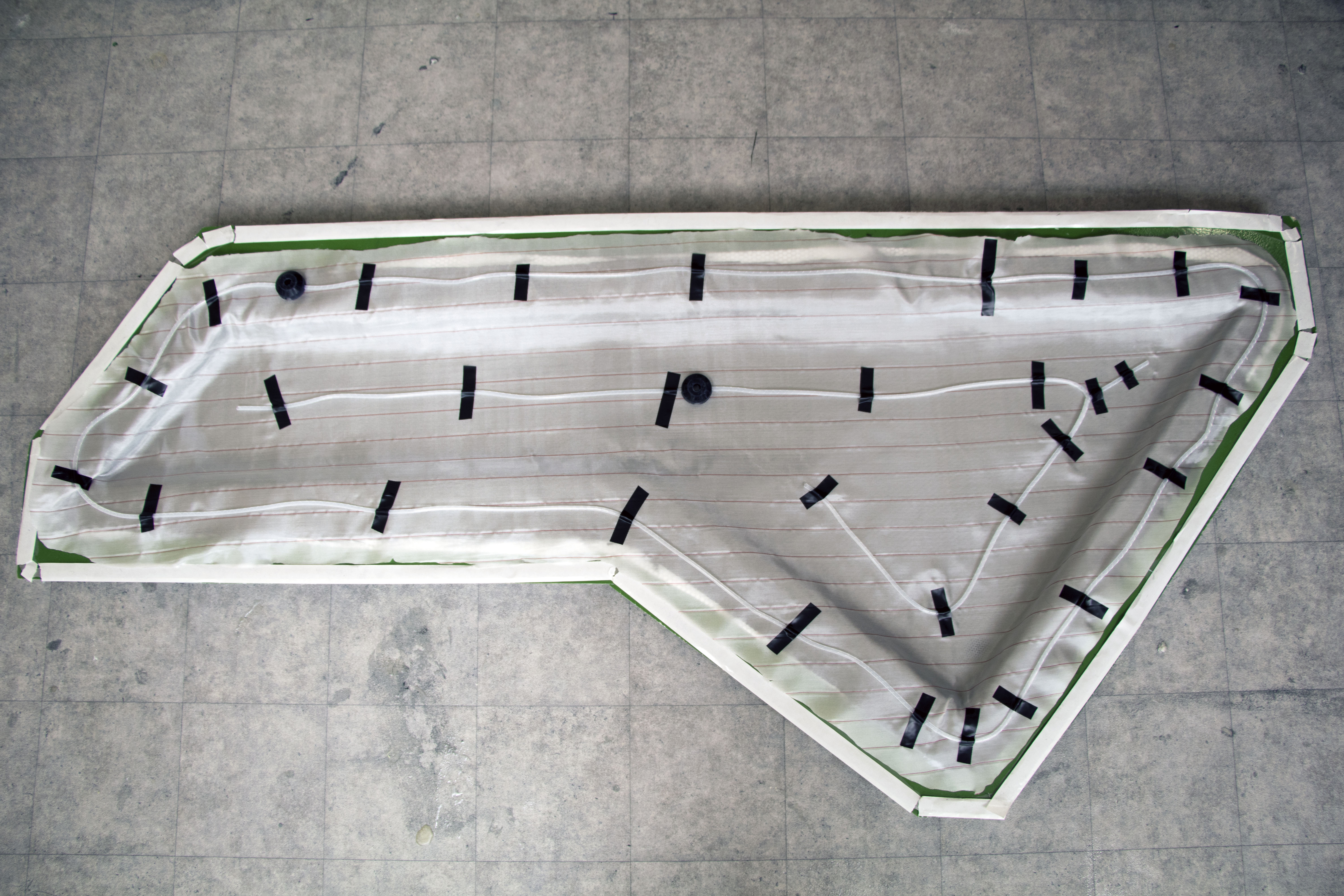 The infusion spiral is placed in a way to optimize the infusion process.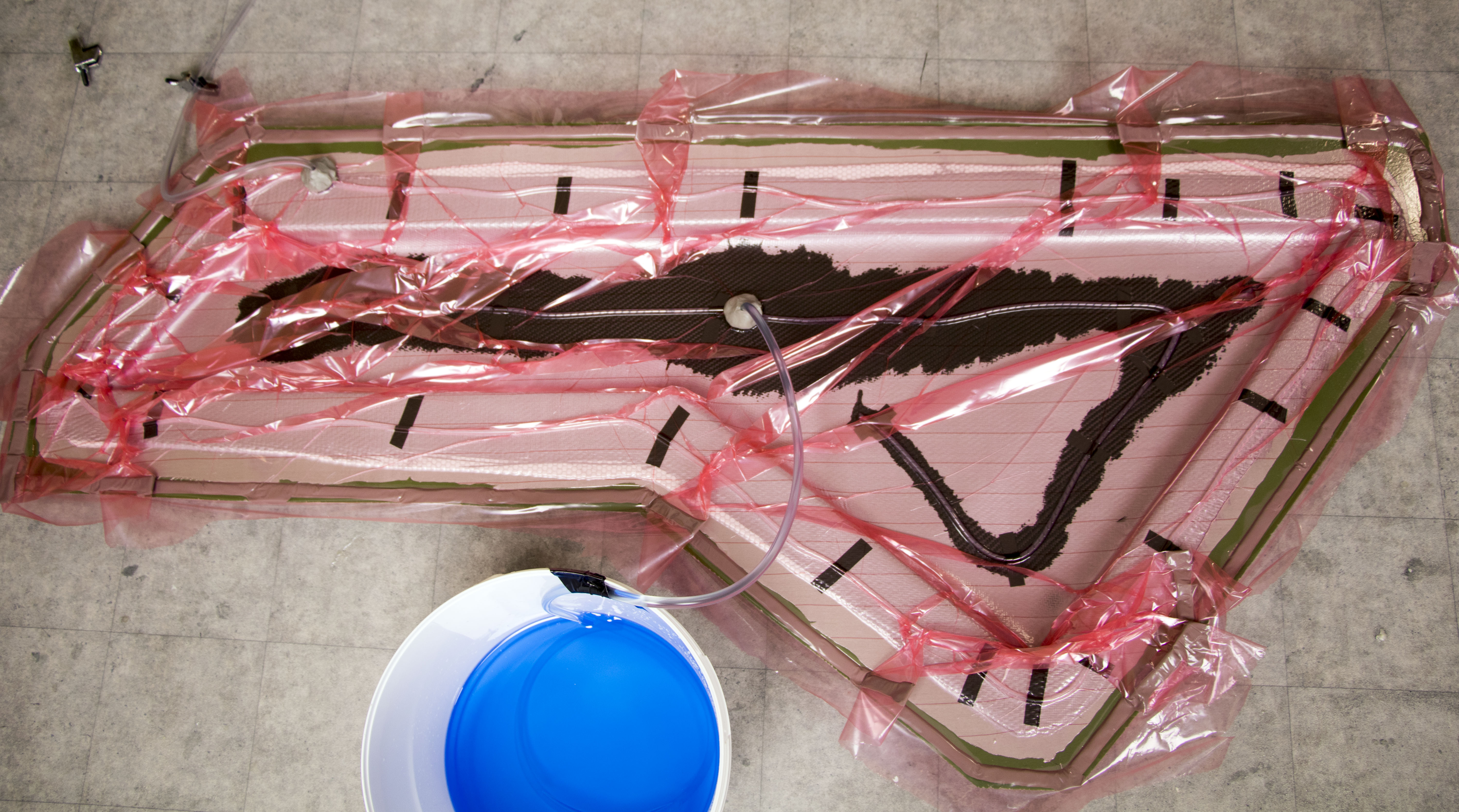 The resin starts to infuse the part.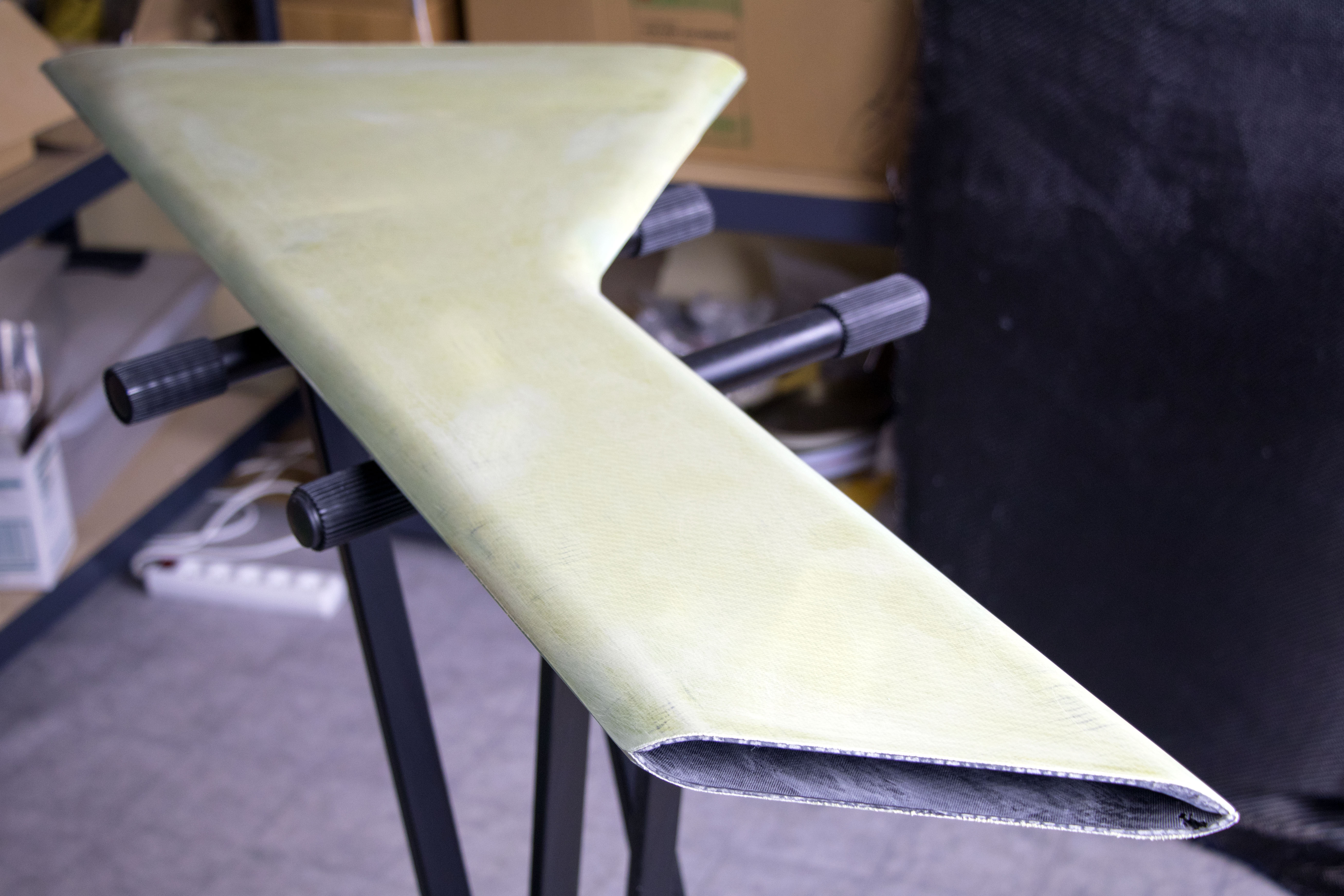 The two sides match perfectly together! The keel will be reinforced by aluminum skeleton. Ideally, it should be as thin as possible, but robustness is a priority over speed. The surface is prepared for applying an antifouling paint.