Removable keel makes the boat easy to transport.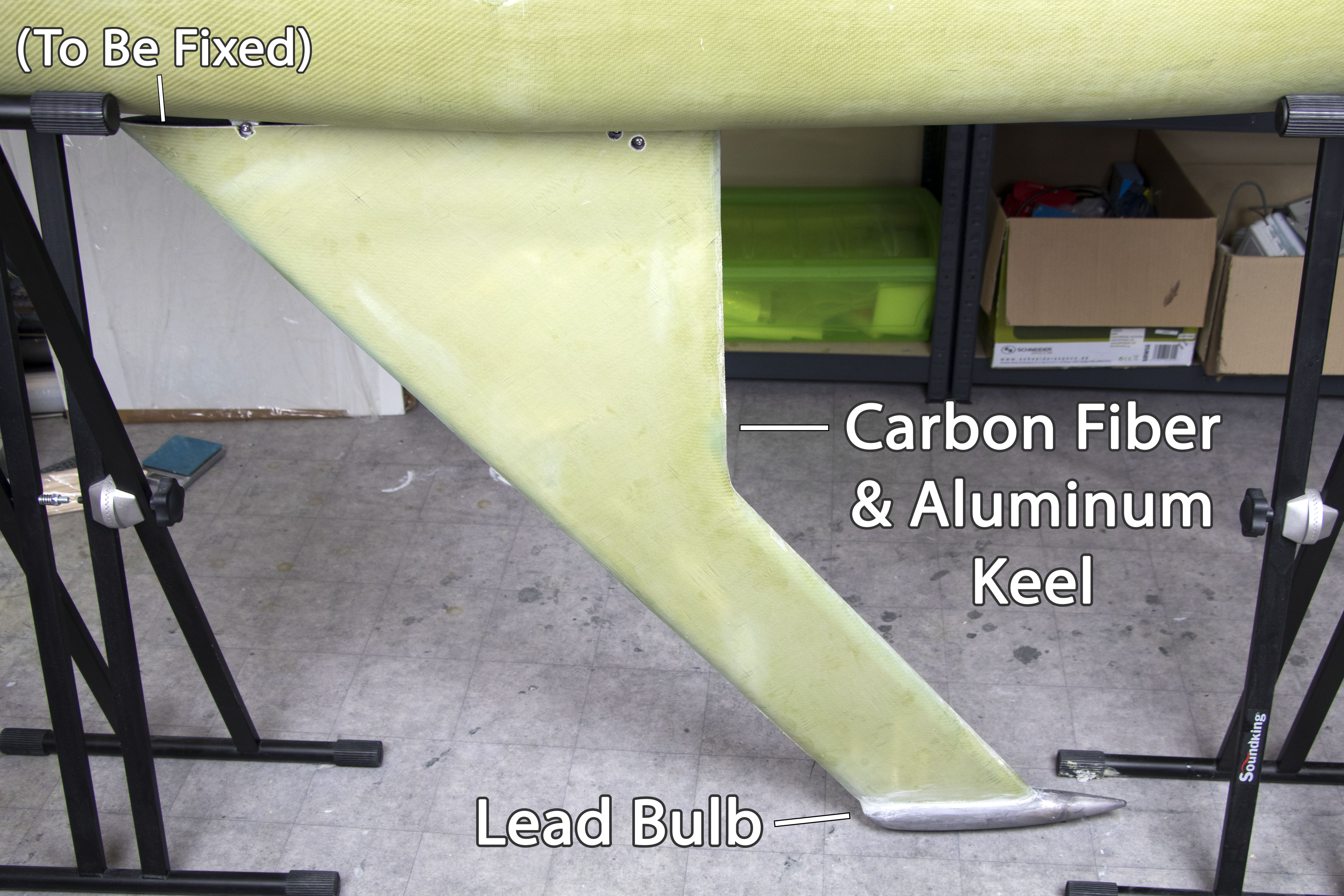 The keel is large enough to compensate high ocean winds.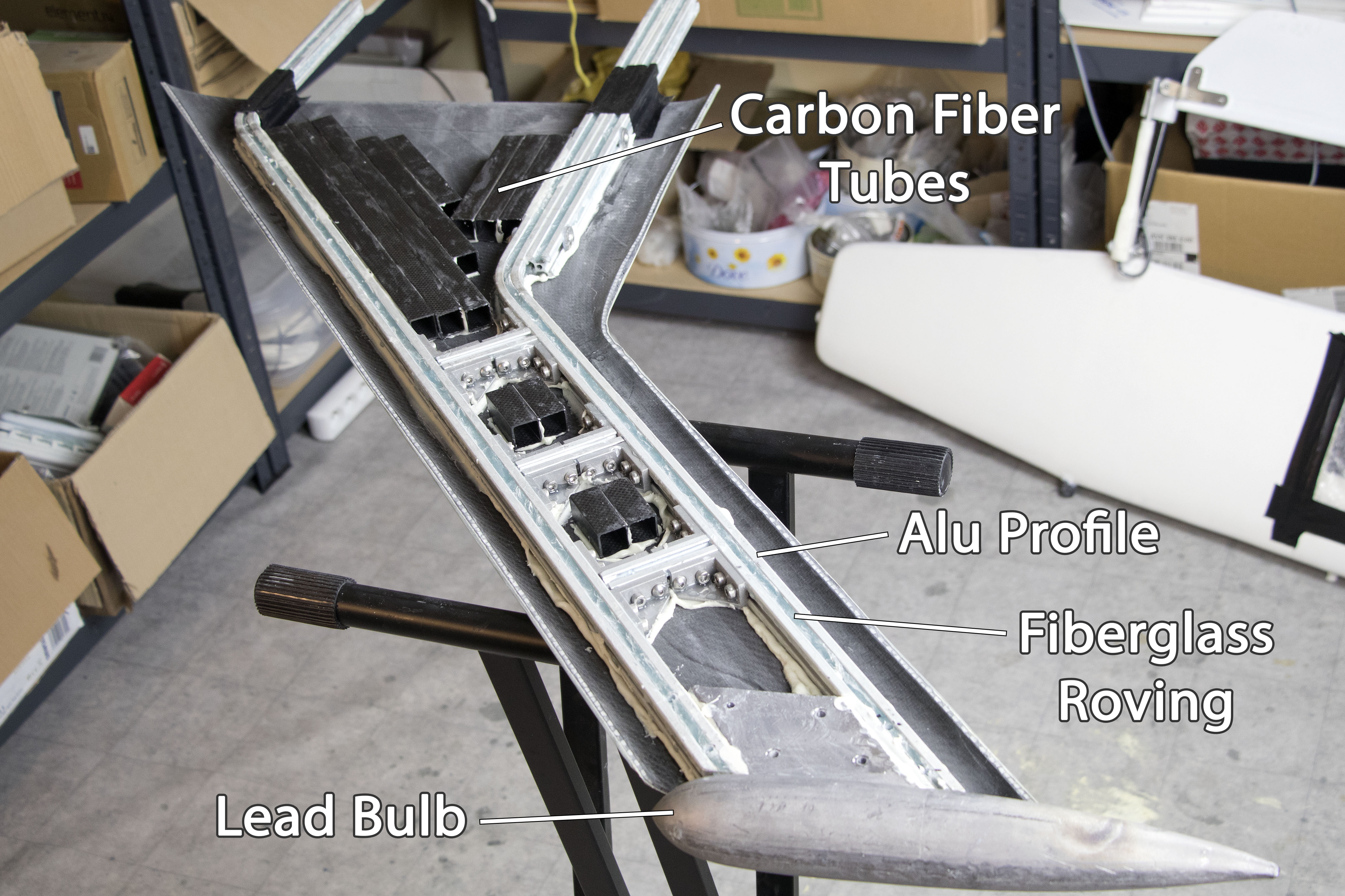 There are aluminum profiles reinforced by fiberglass roving inside the carbon fiber shell. The outer shell and other parts were glued together with epoxy putty. The empty space inside the keel will be filled with water that can freely flow through small holes.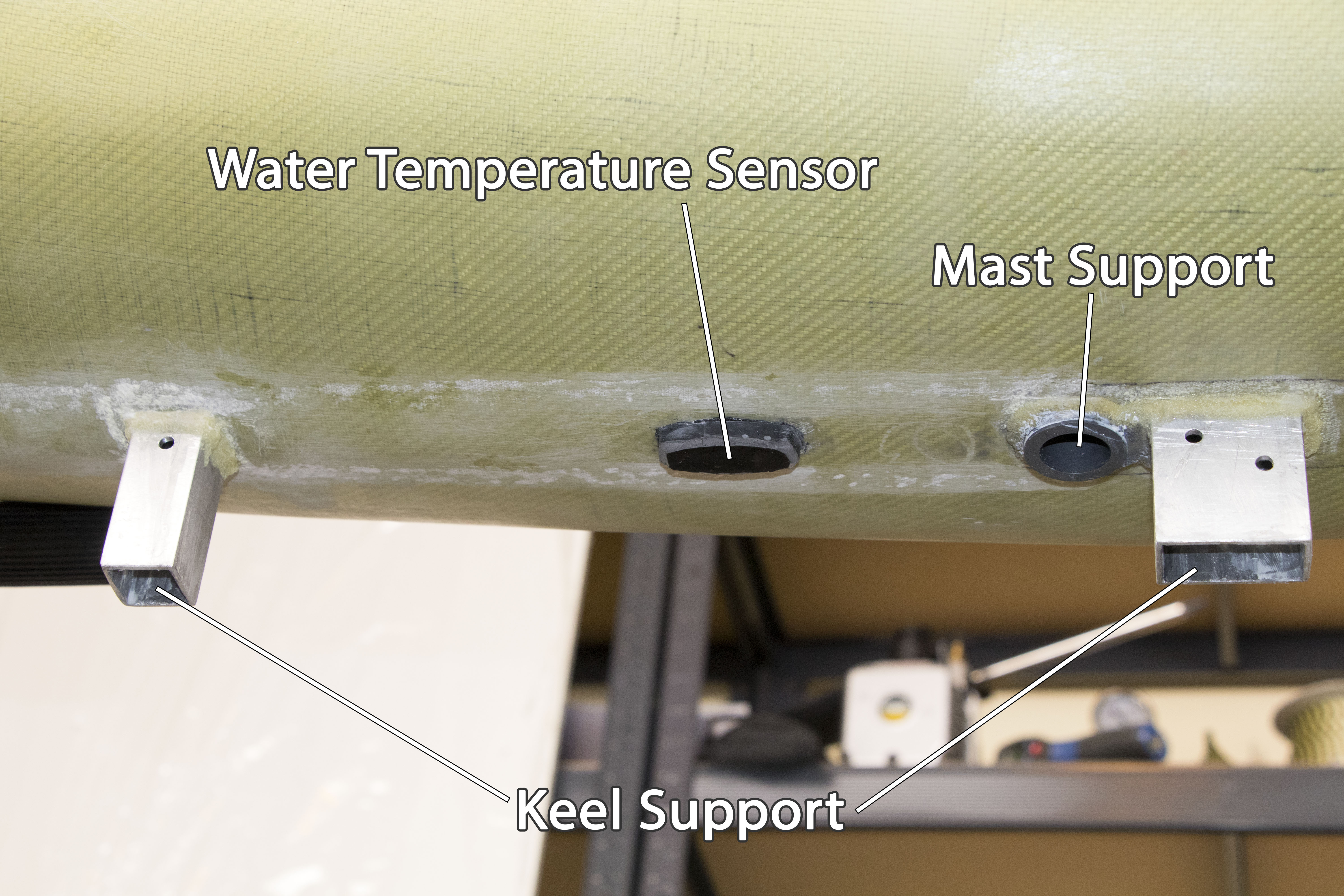 The aluminum/fiberglass profiles on top of the keel are inserted into the rectangular tubes which are part of the welded skeleton.
The mast that is sticking from the bottom of the hull will be hidden inside the keel.