The parts were released from the molds and trimmed. As you can see, the hull is coated with a transparent gelcoat in order to identify any dry spots just in case the infusion process fails. Everything seems perfect. The hull will be painted with an antifouling paint to prevent marine growth. The deck has a white gelcoat and the cavities for solar panels turned out really well! Both parts are surprisingly lightweight and rigid.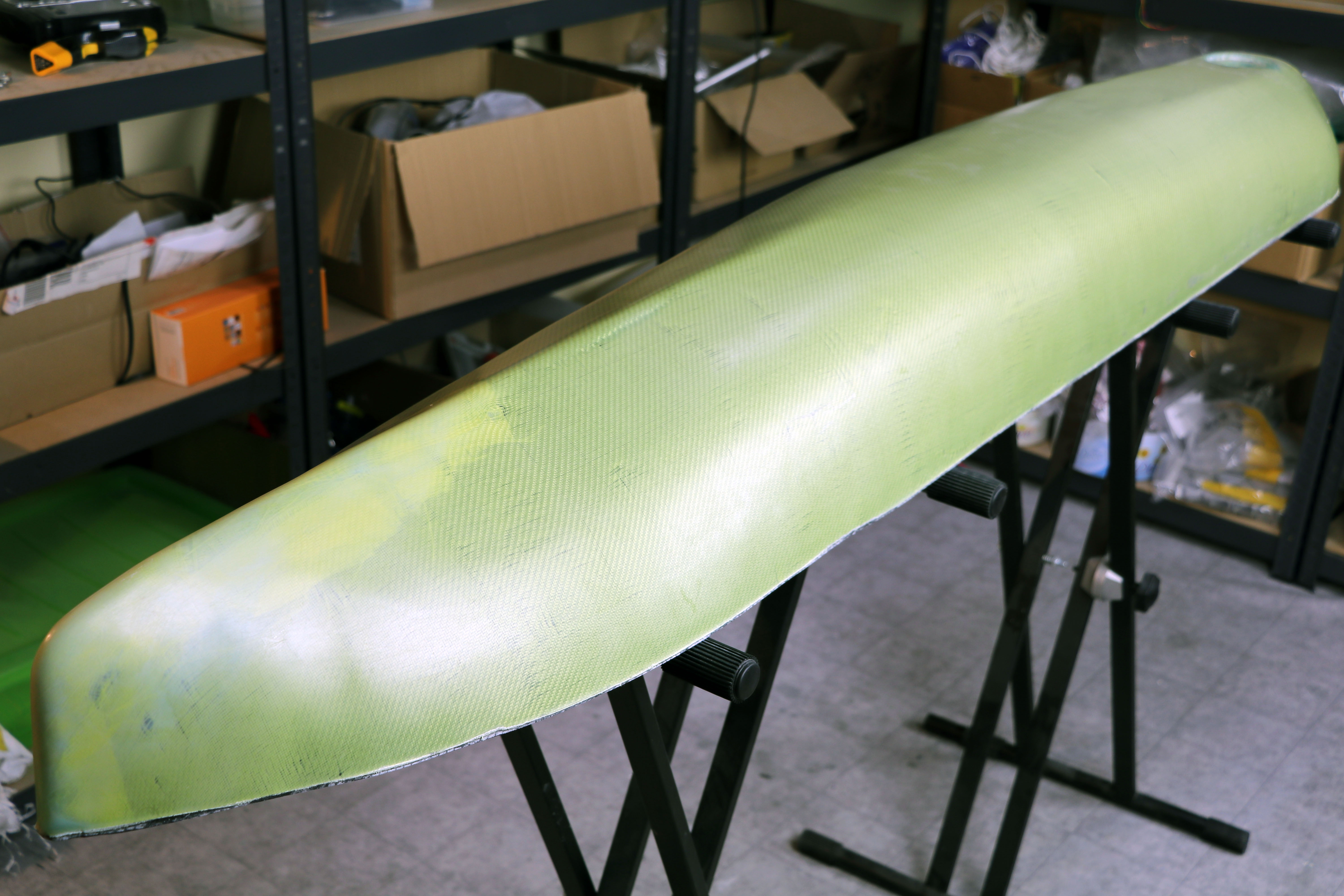 The yellow outer layer is Kevlar. It protects the carbon fiber hull from impacts and abrasion.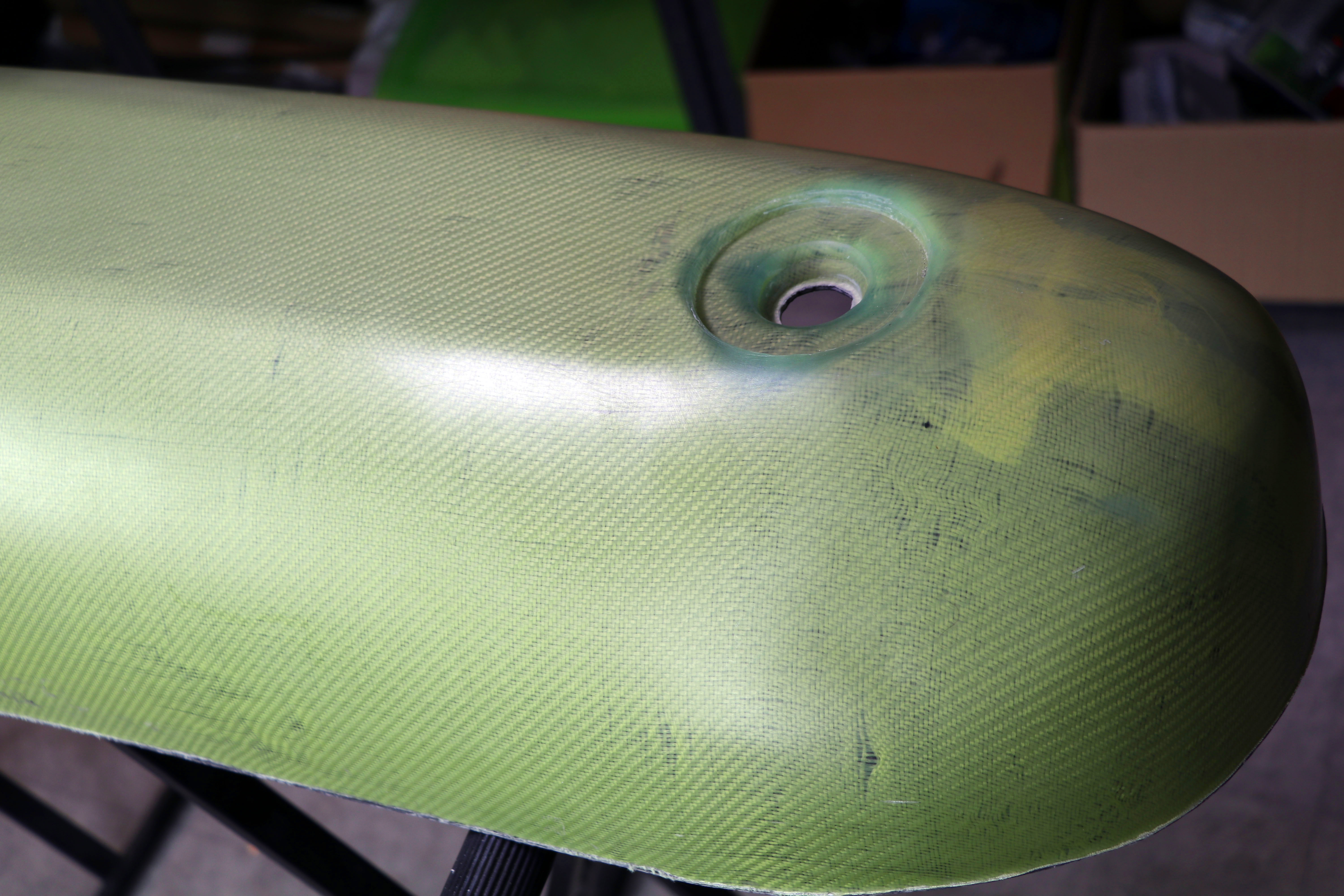 The rudder is designed with a flange that will fit this cavity in order to prevent entanglement around the rudder axis. This cavity was made in the same way as the cavities for solar panels on the deck.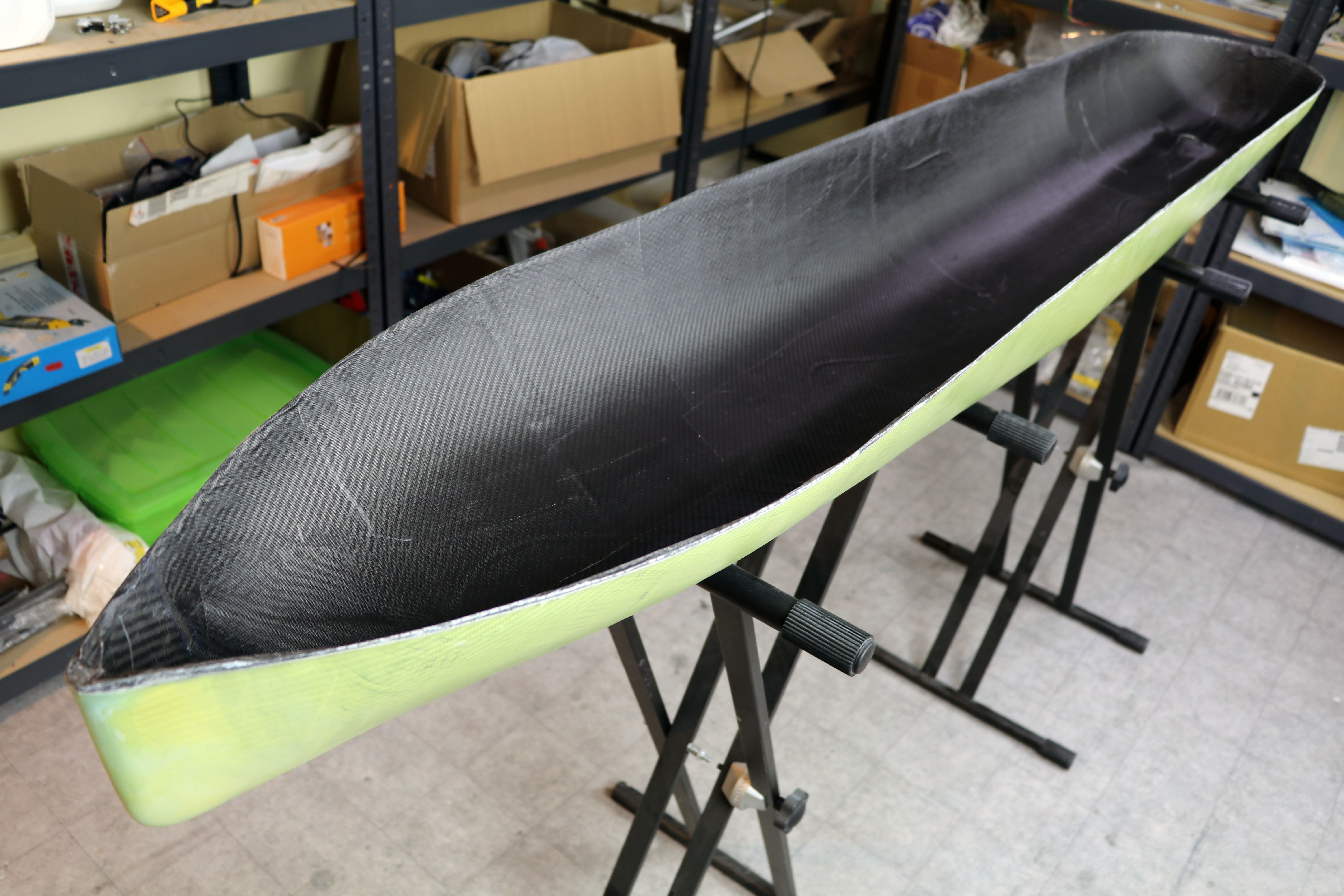 The inside layer is carbon fiber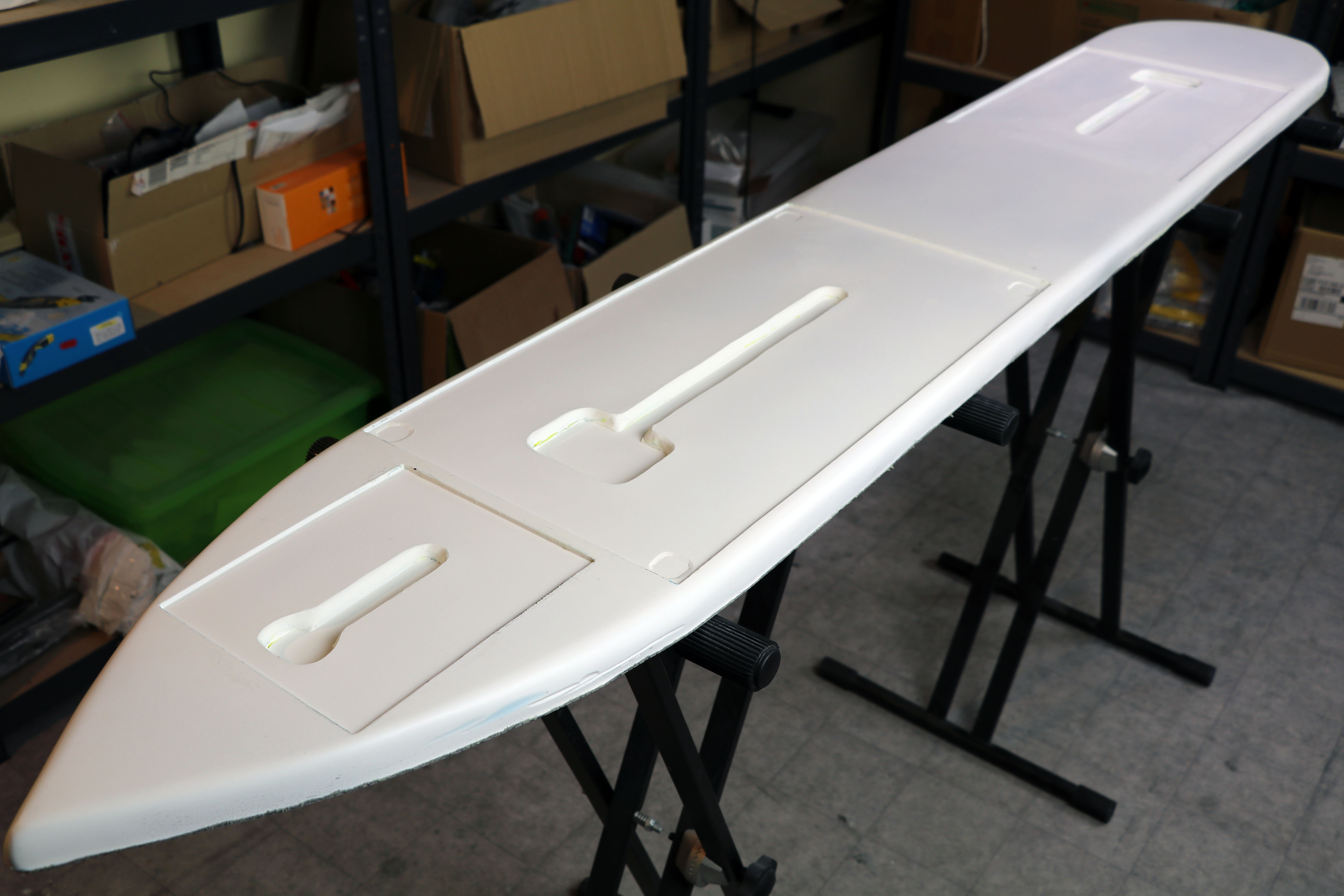 These cavities on the deck will fit solar panels with connectors and cables, making the boat hull streamlined.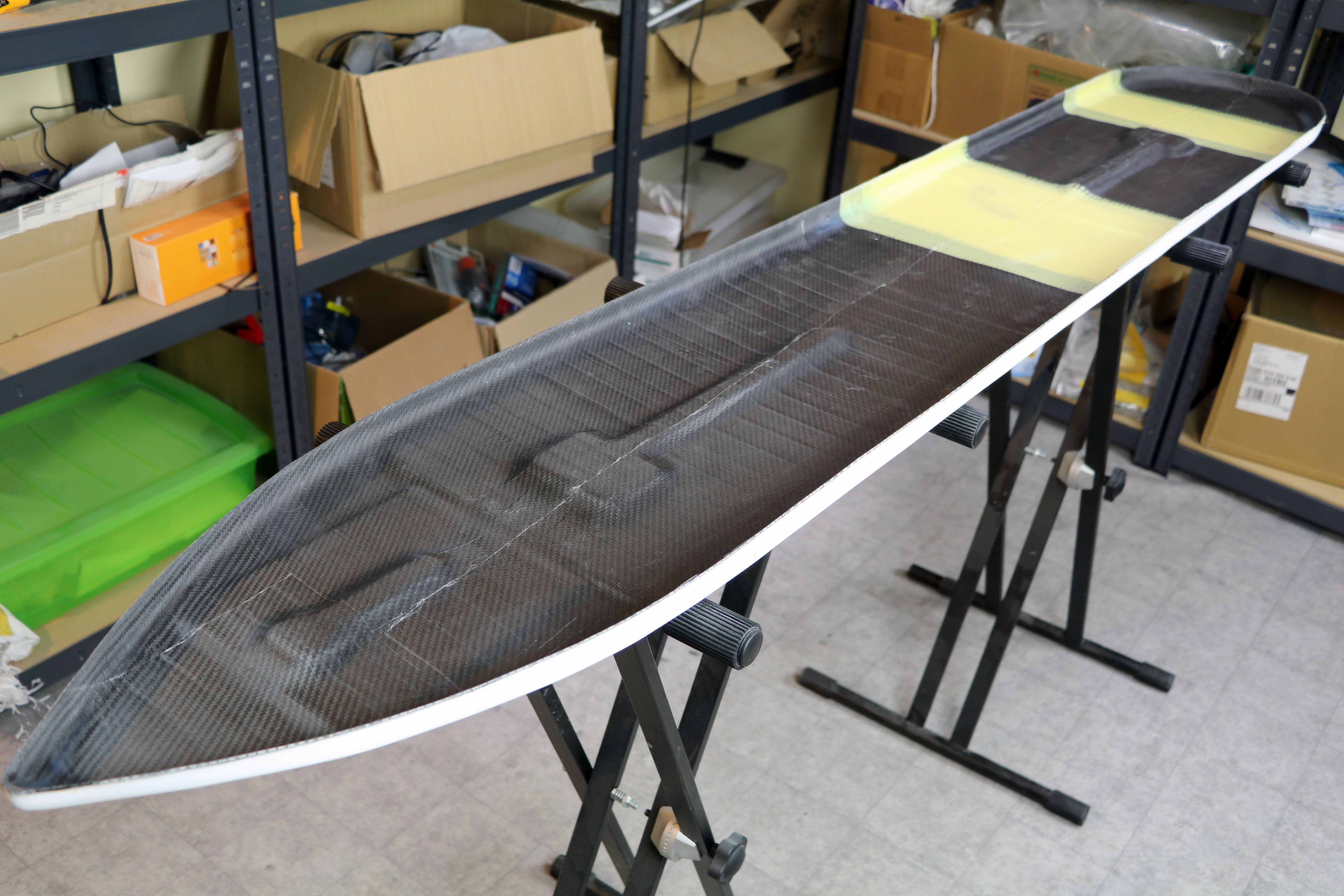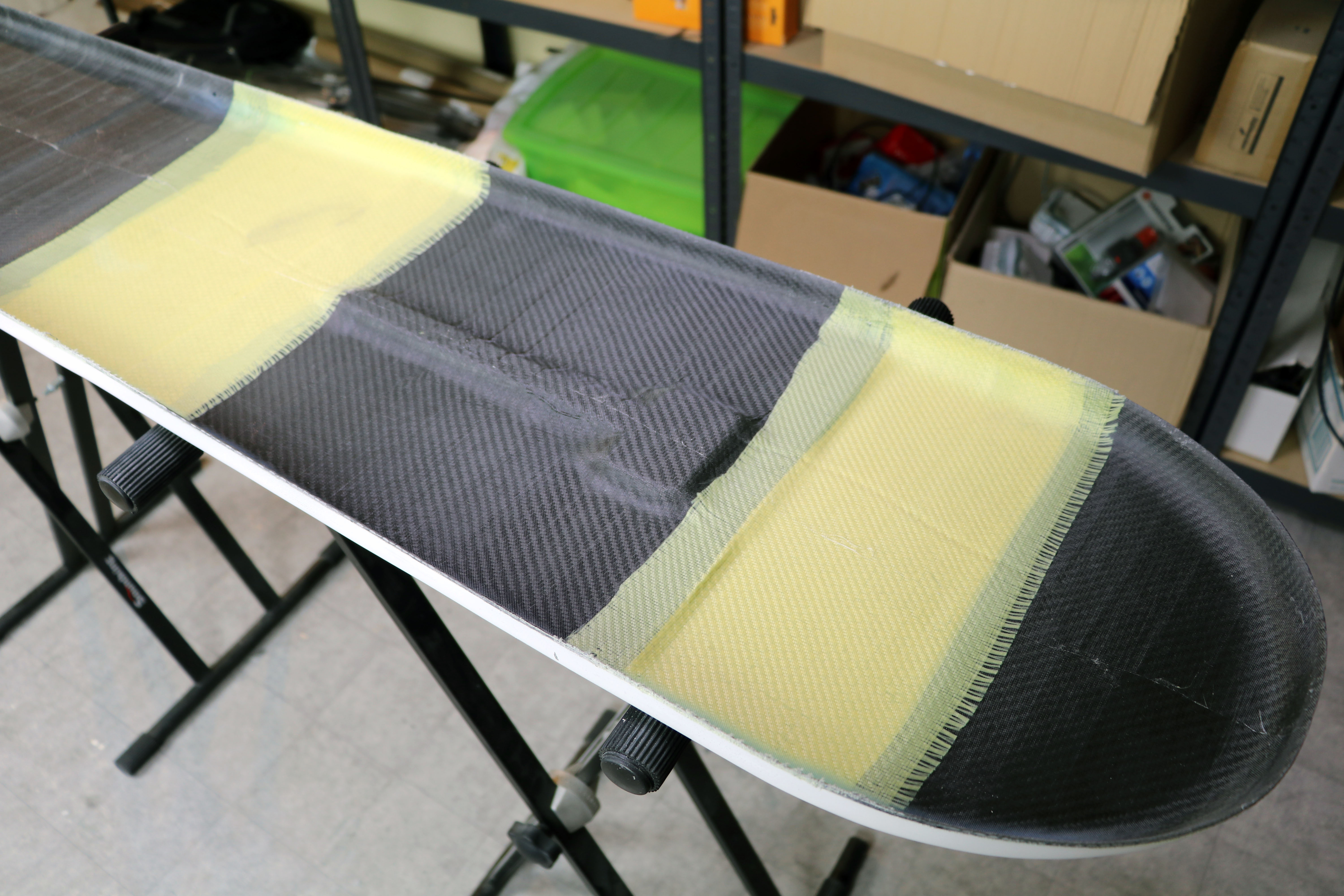 Because carbon fiber partially blocks GPS signal and satellite Internet connection, it's replaced with fiberglass and Kevlar in some areas of the deck. With this little trick, communication modules can be placed under the deck.