A lightweight and waterproof actuator is needed for adjusting the flap on the sailwing. The problem is, there is no such thing on the market – there are either small actuators, which are not waterproof, or heavy industrial products. So I tried improving a typical hobby actuator. The modified actuator has survived a few thousand cycles in a concentrated salt water which is enough for crossing the ocean. The flap will be adjusted no more than once per hour, so the actuator doesn't have to be super strong and super durable, just waterproof. Here's a video of the test: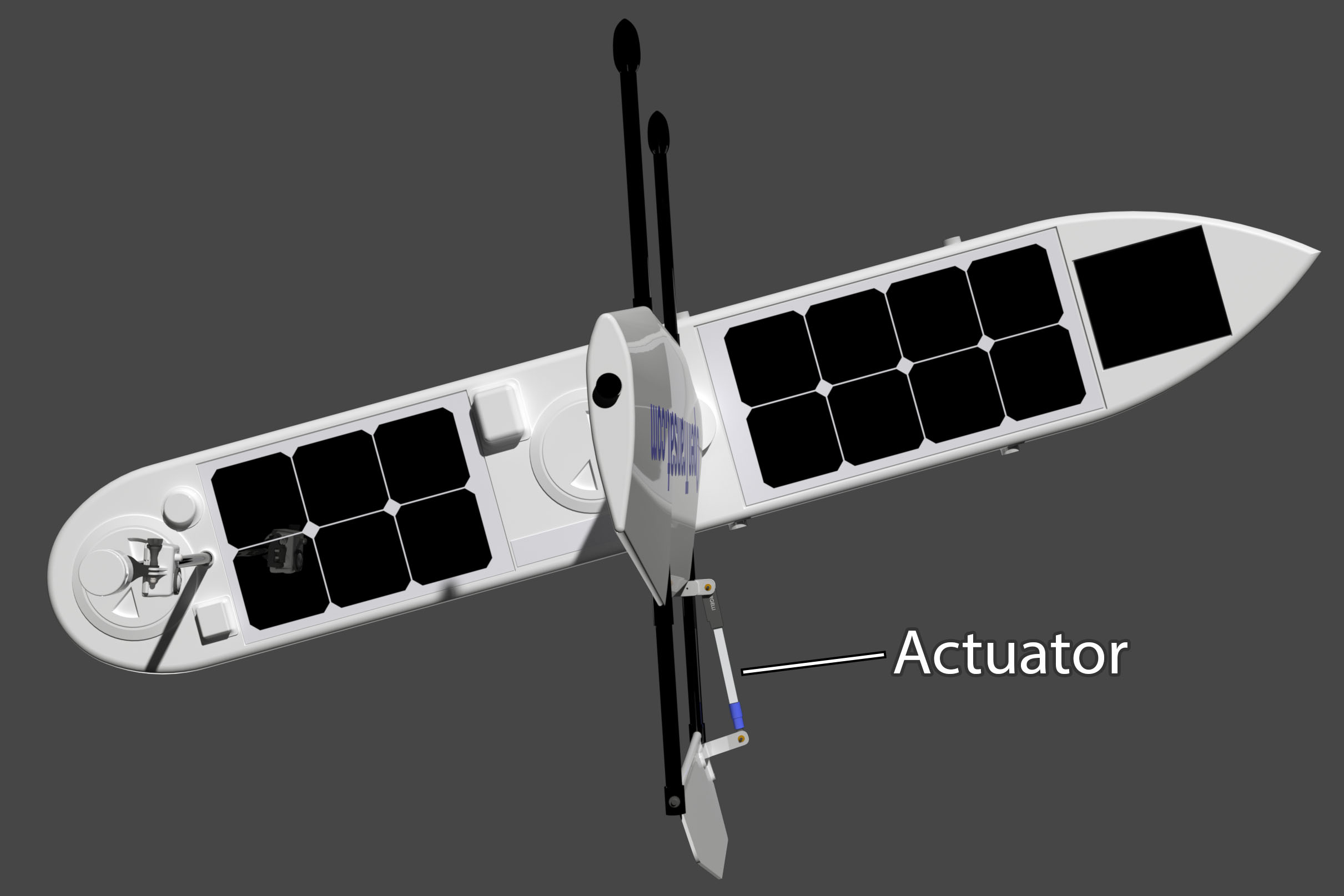 Just a reminder where the actuator is located in the computer model. Even though it's mounted above the water level, it has to be waterproof for full submersion as it will often get wet. Splash-proof is not enough!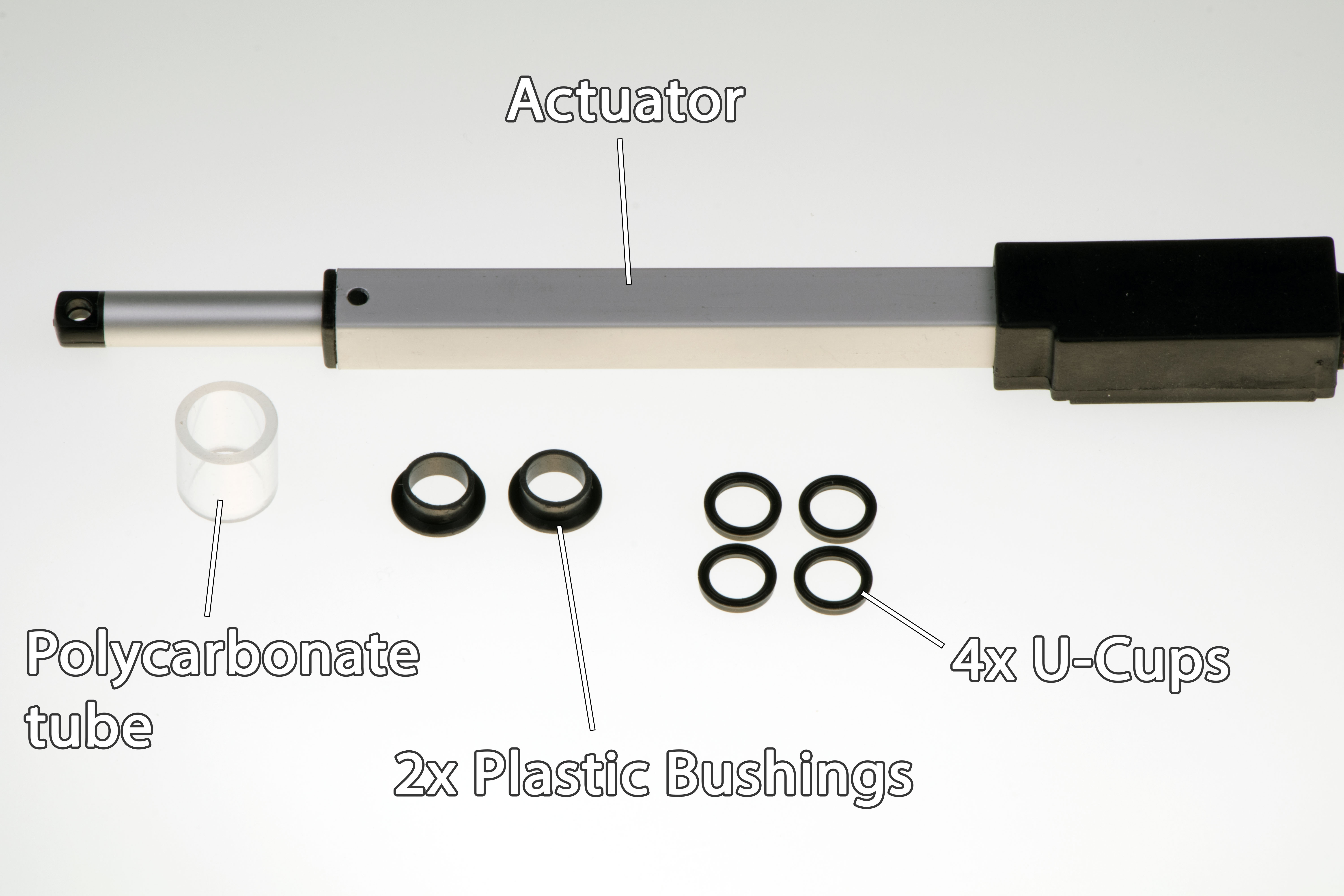 The chosen actuator has a round rod which makes it suitable for waterproofing. U-cups are special "o-rings" designed for piston sealing.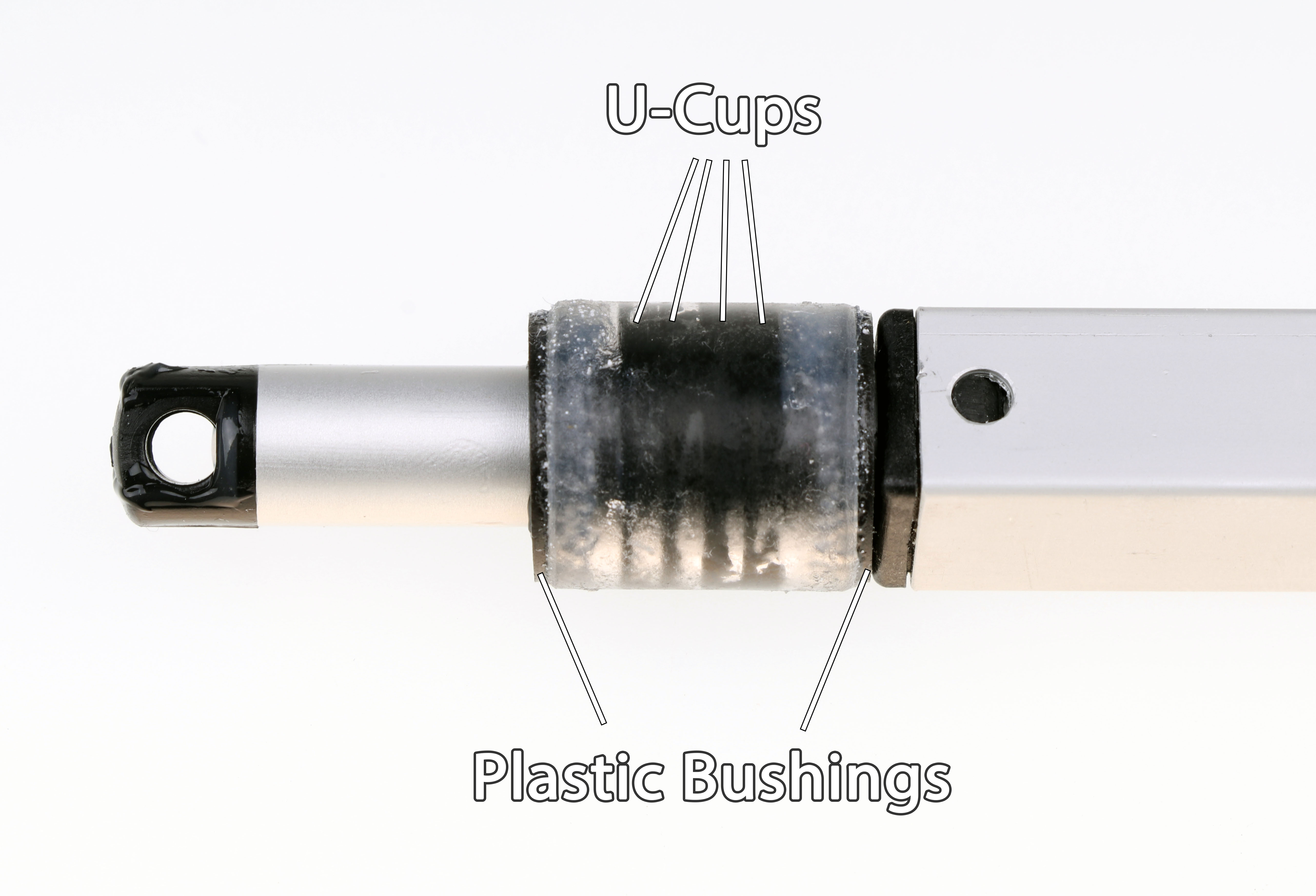 The rod is sealed with four u-cups inserted into the polycarbonate tube. Normally, one u-cup is enough and two are for safety. I go crazy with four. The plastic bushings keep the rod concentric which is important for a good seal.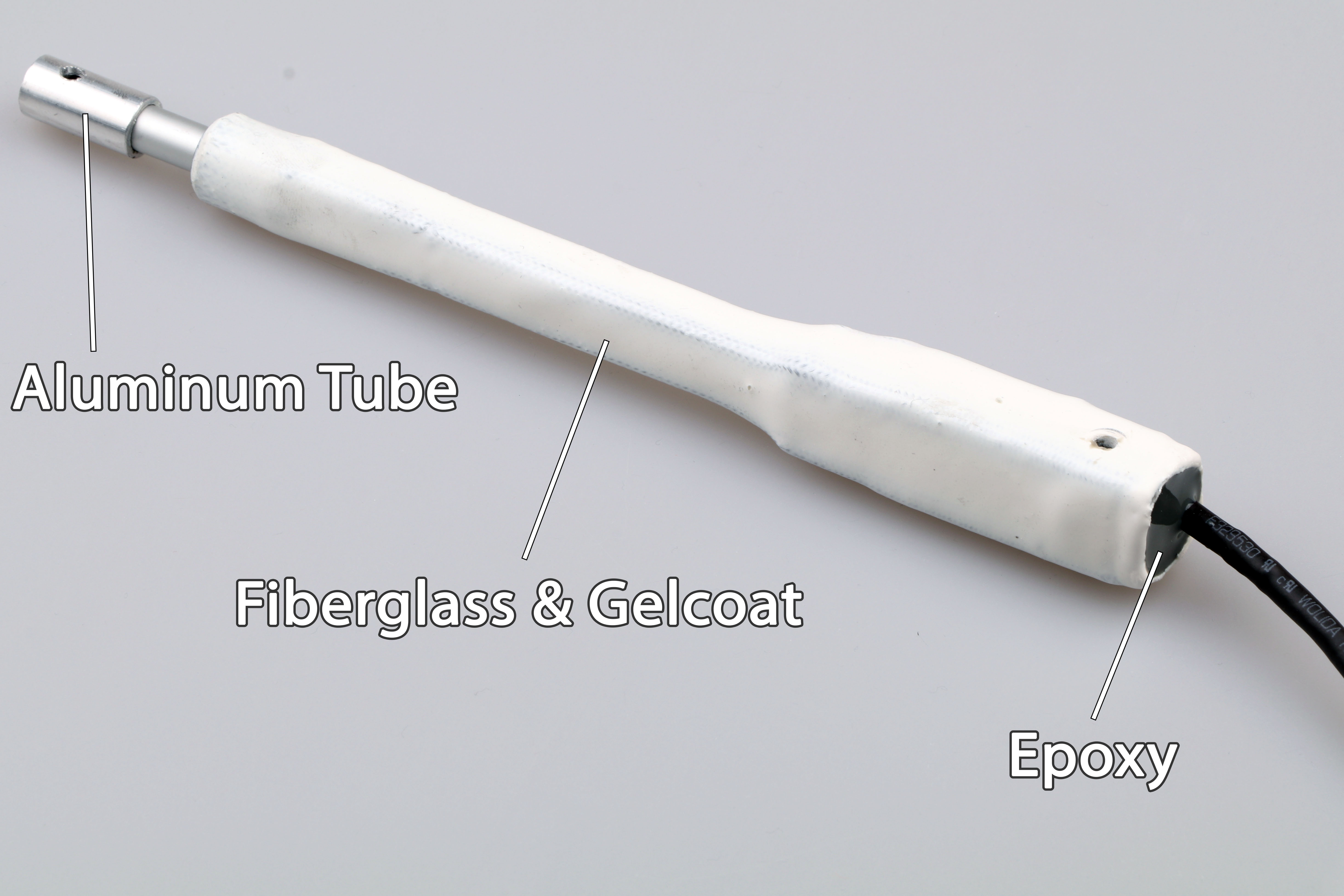 A fiberglass sleeve protects the body from both water and impacts. The electrical connector was replaced with a cable and the aluminum tube increases the strength of the rod end. Now the weakest part of the actuator is the rod, but this is the best I can do.